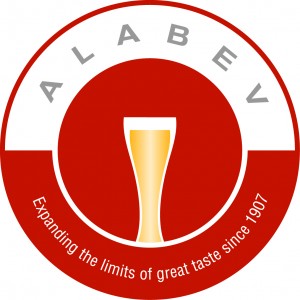 HUNTSVILLE, AL– Summer sun paired with canned beers by the water will never be the same as when AlaBev brings brew lovers statewide Straight to Ale's Brother Joseph's Dubbel in cans. This Belgian-style dubbel is now available in cans year round and has an ABV of 8.0% and an IBU of 20. Brother Joseph's Dubbel will be available in retailers, restaurants and bars within the AlaBev footprint.
"Our local breweries are starting to package more and more of their delicious beers, making their product more readily available to all brew lovers across the state," states Harry Kampakis, Owner of AlaBev.
Straight to Ale's Brother Joseph's Dubbel pays omage to Brother Joseph Zoettle, who was maimed in an accident that left him with a hunched back. He worked in the St. Bernard Abbey power plant in Cullman, AL shoveling coal. In his spare time, Brother Joseph used found objects such as marbles and chunks of concrete and tile to build miniature shrines and buildings on the Abbey grounds. Over 40 years, he created 125 different models and replicas.
Today, the Ave Maria Grotto covers three acres and is world-renowned as both a fun roadside attraction and an awe-inspiring collection of folk art. Straight to Ale has named their Belgian dubbel after Brother Joseph as a testament to his perseverance, his hard work, and his indomitable spirit. A full-flavored abbey-style ale with a complex taste and aroma, Brother Joseph's Dubbel is filled with specialty malt and dark fruit character.
ABOUT ALABEV
AlaBev was founded in 1907 in Birmingham, Ala. AlaBev currently distributes to the areas surrounding Birmingham, Huntsville and Montgomery. They distribute domestic beer, domestic craft and specialty beer, imported beer, organic beer, draught beer, flavored malt beverages and coolers, cider, wine, alcohol free beverages and specialty foods. AlaBev is currently the largest distributor of domestic craft and specialty beer within Alabama. For more information about AlaBev, please contact Matt Kilpatrick at mkilptrick@alabev.com or 205-516-3122 or visit www.alabev.com.