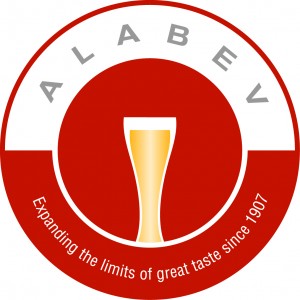 HUNTSVILLE, AL– As we spring forward, "The Hammer Drops" bringing a sweetened twist to Huntsville retailers, restaurants and bars with Yellowhammer Brewing's Dark Hammer Quad on Friday, April 4. Yellowhammer has made a name for themselves by putting a southern twist on Belgian styles, specifically with their 10.5% ABV Dark Hammer Quad featuring an imported dark candi sugar from Belgium. This delicious new brew is available in 22 ounce bombers.
"Local breweries such as Yellowhammer Brewing are coming out with powerful seasonal brews for brew lovers to enjoy," states Harry Kampakis, Owner of AlaBev. "Their Dark Hammer Quad packs a powerful taste for this Belgian style ale."
The Dark Hammer Quad is brewed with German, Belgian and French malts and imported Belgian Candi Syrup to finish with a heavy sweetness. With a caramel aroma Yellowhammer's Dark Hammer Quad pours a mahogany brown with a smallish one finger whitehead.
Through a rotating series of 20 different beers throughout the year Yellowhammer Brewing keeps a steady line of year—round favorites, always featuring handcrafted European styles with a southern interpretation.
For more information on Yellowhammer Brewing or AlaBev, please contact Matt Kilpatrick at 205-516-3122.
ABOUT ALABEV
AlaBev was founded in 1907 in Birmingham, Ala. AlaBev currently distributes to the areas surrounding Birmingham, Huntsville and Montgomery. They distribute domestic beer, domestic craft and specialty beer, imported beer, organic beer, draught beer, flavored malt beverages and coolers, cider, wine, alcohol free beverages and specialty foods. AlaBev is currently the largest distributor of domestic craft and specialty beer within Alabama.