York, PA — Ace Distributing is proud to announce that construction has begun on the company's new distribution facility at 100 Mifflin Drive, Wrightsville, Pennsylvania. This state-of-the-art facility will serve as the centralized point of operations for Ace Distributing's ever-expanding market penetration when it opens in spring 2017.
"Our organization has been on a growth trajectory over the past several years. Through bringing on a growing portfolio of manufacturers' brands and expanding our distribution geography, it became clear that investing in a modernized facility would prepare us for continued growth," said Adam Reeder, Vice President of Strategic Initiatives at Ace Distributing. "We are committed to serving our area with the greatest selection of quality products while being a community-engaged organization. We're looking to deliver even more happiness to south central Pennsylvania with this expansion."
The new distribution facility will modernize sales and service processes, positioning Ace Distributing as a preferred distributor in South Central Pennsylvania.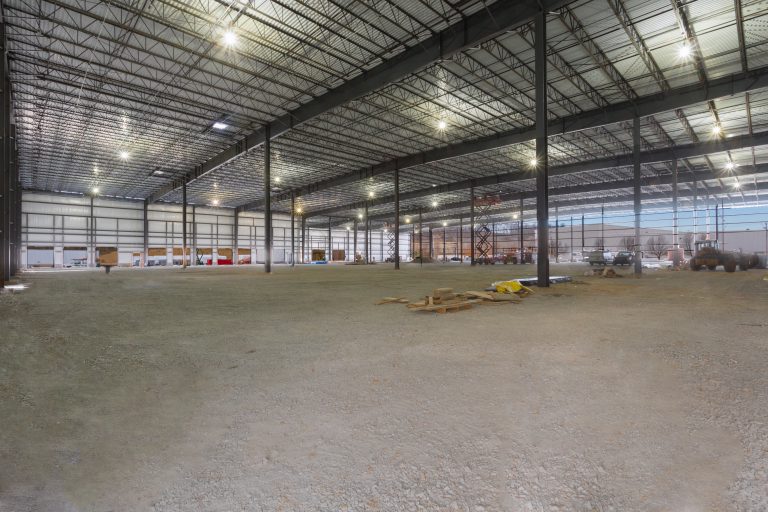 The new 126,000-square-foot distribution headquarters is sized to accommodate the company's expected growth for the next decade. Ace Distributing's cold storage facility will substantially increase to a 15,300-square-foot cooler, receiving and cooling over 1,600,000 ounces of product each day to ensure the freshest product reaches customers. In addition, the company will add 10 delivery bays to enhance its general distribution.
"This is not what you picture when you think about a typical warehouse," said Mike Poster, LSC Design project manager. "It's upbeat and current, showcasing beverage brands with custom wall graphics and a lot of glass and metal throughout. It will be an exciting environment to work in every day."
The building will provide an opportunity for continued growth and bolster Ace Distributing's longstanding connection in the community.
Through the York County Economic Alliance, Ace Distributing partnered with three fellow York-based businesses to build its new facility. Precision Distribution Consulting, Incorporated, developed a strategic warehouse design through engineered solutions to increase distribution and broaden product selection. LSC Design then crafted a blueprint based on those specifications that Kinsley Construction is using to construct the building.
About Ace Distributing
Ace Distributing, based in York, Pa., is the leading wholesale beer distributor in South Central Pennsylvania and services customers throughout Franklin, Fulton, Adams, York, Cumberland, and Lancaster Counties. Ace Distributing is committed to local partnerships, using local vendors for services, supplies, and equipment and sponsoring many local events to contribute to the growing community.