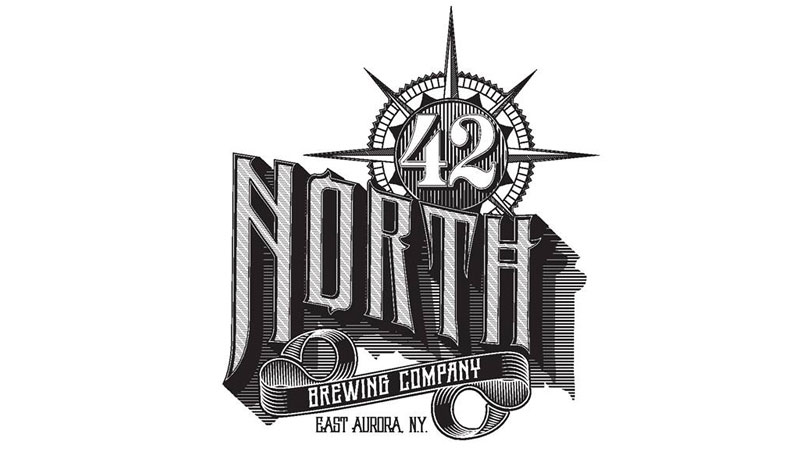 Aurora, NY — 42 North Brewing Company will be holding a NYE Celebration this Saturday night. The taproom opens at noon on Saturday, and we will be staying open until 1am to celebrate the New Year. As the clock strikes midnight, we will be dropping a keg in the 42 North Brewhouse. There will be taproom music with EA's own, Falling Rock, from 9pm-12:30am. We will be tapping our 2017 Bier de Brut, or Bier de Champagne this Saturday, 12/31 for the event.
Bier de Brut (draft only, no growler fills)Bier De Champagne
Back for the New Year! Our Bier De Champagne is part beer and part wine.  We brewed this beer as a nice dry Saison and halfway through fermentation added Sauvignon Blanc grape juice and Champagne yeast.  The result is a white grape leaning saison beer with complex fruit and spice flavors intertwined.  Finally, we heavily carbonated the beer to bring it to life with effervescence much like a champagne. Happy New Year!
ABV: 9% IBU: 19