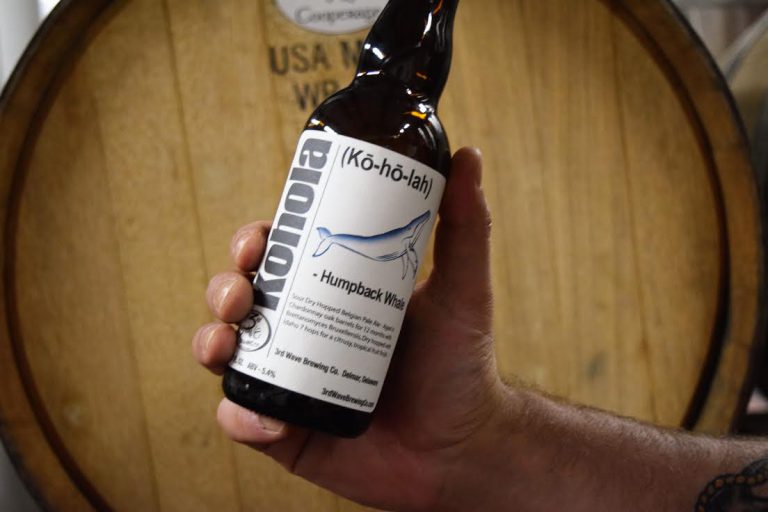 Delmar, DE – 3rd Wave Brewing will release "Kohola", a Chardonnay barrel aged, dry hopped, Belgian Pale Ale with Brettanomyces, on June 24th.
Kohola was inspired by Head Brewer John Panasiewicz's love of soured ales and an empty Chardonnay barrel. 4.5% ABV, this Belgian Ale aged in barrels with Brettanomyces Bruxellensis for 24 months. After barreling, Panasiewicz dry hopped the beer with Idaho 7 hops, which created a layer of tropical bitterness.
Panasiewicz stated, "We particularly enjoy barrel aging beers because it's exciting to see what flavors the beer picks up. The yeast goes crazy when it's exposed to the barreling environment."
100 bottles will be available on June 24th at 10am at 3rd Wave Brewing in Delmar, Delaware. They are available while supplies last.
About:
3rd Wave Brewing Co. was founded September 2012 in Delmar, Delaware. Co-owners Lori Clough and Suellen Vickers operate by the motto "Good Friends, Good Waves, Great Beer". Their Tasting Room is open seven days a week and features 14 taps. For more information, visit 3rdwavebrewing.com.