After adding nearly 2,000 workers over the course of acquiring 10 U.S. craft breweries, Anheuser-Busch InBev is doing some cutting.
The company announced today that it would eliminate overlapping sales jobs as part of a reorganization. As many as 350 employees may be let go, both from sales divisions managing the company's core brands and its recently created "High End" craft beer division.
The moves were officially announced in a letter from A-B vice president of sales Alex Medicis to the company's wholesale partners on Thursday evening.
Medicis wrote that wholesaler feedback coupled with an annual review of A-B's organizational structure revealed "a few key areas in our sales organization where we can simplify our business." Medicis noted that the amount of employees working for the world's biggest beer manufacturer in North America had swelled to more than 18,000 through brewery additions, "particularly sales team members in the field."
"These are difficult decisions to make and ones we take very seriously," he wrote. "However, they are vital to ensure we are structured in the best way possible to better connect within an evolving industry."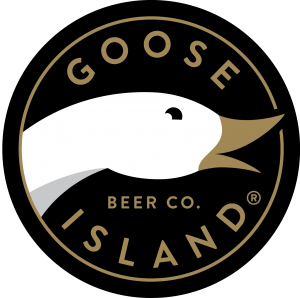 The job cuts came after the company found "significant overlap at the District Manager (DM) level" as wholesalers found themselves working with two DMs — one for core brands and one for the The High End portfolio of products, Medicis wrote. Thus, the company has reduced the number of district managers in order to provide wholesalers "with one point-of-contact for our full portfolio of brands."
Additionally, A-B is eliminating sales representative positions within The High End "to further simplify" points-of-contact with wholesalers after undergoing "a comprehensive review of roles and responsibilities."
The company will also phase out its brand activation manager (BAM) and trade activation manager (TAM) programs after "concern" from wholesalers over the programs' effectiveness and cost.
Also as part of the reorganization, Medicis announced plans to move A-B's Region 1 office from Boston to New Jersey in early 2018 "in order to centralize this team geographically within the region."
Despite the layoffs, Medicis wrote that the company will be adding inventory manager positions "in each region to support inventory and forecasting." The company tested the inventory manager program in Region 1, and now plans to roll it out nationwide. It's unclear how many of those positions are being added.
Medicis said inventory managers will coordinate with district managers, regional craft brewery managers and High End directors, who will oversee the project, in each region.
Anheuser-Busch InBev has acquired 10 U.S. craft breweries since 2011 for its High End unit, including Wicked Weed (North Carolina), Goose Island (Chicago), Blue Point Brewing (New York), 10 Barrel Brewing (Oregon), Elysian Brewing (Seattle), Golden Road (Los Angeles), Breckenridge Brewery (Colorado), Four Peaks Brewing (Arizona), Devils Backbone (Virginia) and Karbach Brewing (Texas).
Sales of The High End brands exceeded 1.8 million barrels in 2016, according to data from the Brewers Association (BA). The Goose Island and Shock Top brands led the unit with each selling more than 600,000 barrels last year, although Shock Top sales have decreased by 300,000 barrels since 2014.
The High End spokesman Adam Warrington told Brewbound said the group's "role and mission" remains "unchanged."
"Feedback from our craft partners, wholesalers and retailers is that brewery reps are most appreciated in terms of brand culture and support," Warrington said. "So we will be focusing our efforts in this direction moving forward."
Anheuser-Busch did not disclose the specific number of employees that were let go, but confirmed to Brewbound understand that less than 2 percent of the North American workforce was affected by the layoffs. Employees are being offered severance packages, and Medicis wrote "considerable efforts to find new roles within our business for people affected by this restructuring" are being made.
More details are likely to come out during Anheuser-Busch's third-quarter earnings on October 26.