Blue Moon Considered 'Craft,' For Now
Remember the class action lawsuit from earlier this year that alleged MillerCoors was deceptively brewing and marketing its Blue Moon Brewing line of craft products?
Well, on Wednesday, a California judge all but dismissed the suit, saying that the company's use of the Blue Moon Brewing Company name on its label "shielded it from liability under California's consumer protection laws under safe harbor doctrine," according to Law360.
"The court does not find it impossible that the plaintiff could allege other facts as to MillerCoors' advertising or sales practices that would support their claim that MillerCoors deceptively or misleadingly represents Blue Moon as a craft beer," the judge also said.
Evan Parent, beer aficionado, homebrewer and the plaintiff listed in the suit, had accused MillerCoors of violating California's Consumer Legal Remedies Act and suggested that country's second largest beer company was intentionally trying to mislead consumers into purchasing a "craft beer."
U.S. District Judge Gonzalo Curiel determined, however, that MillerCoors doesn't hide its ownership and rejected Parent's argument that the company misled drinkers by omitting its name from Blue Moon's label and website.
But here's the real kicker: Parent had argued that MillerCoors tricked consumers into paying more for a craft beer by slapping a Blue Moon Brewing label on their packages. There's only one problem — there is no legal definition of craft beer.
"The judge said that even if there were a legal definition of craft beer, the trademark doesn't make a specific, measurable claim that could be proven false," according to Law360.
Small Brewers Fear Mega-Merger, A-B InBev's Vertical Integration Attempts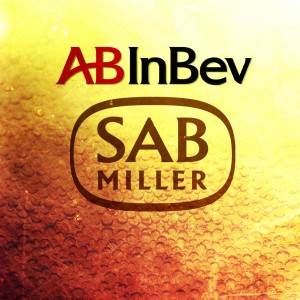 An A-B InBev/SABMiller tie-up seems increasingly more likely each day and, despite the fact that the combined company will likely need to shed its interest in the MillerCoors U.S. joint venture, small brewers are still concerned about the potential ramifications a mega-merger might have on the craft segment.
Their biggest fear is access to market and A-B InBev's continued efforts to vertically integrate  — its already purchased distributors in New York, Colorado and California this year.
"When a big brewery buys an independently-owned distributor they would evaluate each one of those brands and not keep all of them," Tom McCormick, the executive director of the California Craft Brewers Association told the New York Times. "The bulk of their attention would be on their in-house brands."
That's part of the reason why the U.S. Department of Justice is currently investigating allegations that A-B InBev is "seeking to curb competition in the beer market by buying distributors, making it harder for fast-growing craft brewers to get their products on store shelves," according to Reuters.
According to the news outlet, antitrust regulators are reviewing craft brewers' claims that A-B InBev "pushes some independent distributors to only carry the company's products and end their ties with the craft industry.
A-B, for its part, claims that only 10 percent of its volume is sold through wholly-owned distributors and that small breweries can choose from more than 3,300 independent wholesalers across the country.
Senate Subcommittee Plans to Review MegaBrew
Two members of the Senate Judiciary Subcommittee on Antitrust — Mike Lee (R-Utah) and Amy Klobuchar (D-Minnesota) — plan to hold a hearing on A-B InBev's proposed takeover of SABMiller.
"We want to know what the impact is on American consumers, how it affects small craft brewers to be able to get product to market and how would [AB InBev] ensure this would have a major impact on price or market entry," Klobuchar told the Wall Street Journal.
A-B InBev currently controls about 45 percent of the U.S. beer market and the U.S. DOJ would likely require the company to divest its interest the MillerCoors, a U.S. joint venture between Molson Coors and SABMiller , if the deal goes through.
"Should the deal be finalized, I look forward to a productive and informative discussion," Klobuchar added.