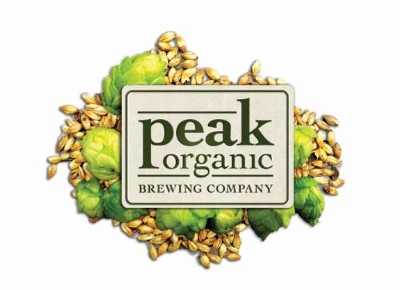 PORTLAND, Maine — Today, Peak Organic Brewing Co. announced that it has become the first brewer to receive Non-GMO Project verification for its beer.
"Since day one, we've always held a simple belief — pure ingredients make delicious beer," said Jon Cadoux, Founder of Peak Organic Brewing. "We love great beer, so we decided to make ours with ingredients grown on family farms that don't use chemical pesticides or fertilizers. We found those organic ingredients to be of higher quality and integrity," Cadoux added. "Organic products must be made with non-genetically modified ingredients, so we've been 'non-GMO' from the start, but we are proud to be the first brewer to receive this official designation. We're also excited to help advance the dialogue about GMOs and people's right to know if it's in the foods or drinks they are buying."
Peak has also partnered with the Just Label It campaign, a national coalition of more than 650 organizations and 300,000 members committed to calling for mandatory labeling of genetically modified foods. Currently, 64 countries around the world require the labeling of GMO foods. The U.S. is not one of them.
The Just Label It message is simple: We consumers have a right to know what's in our food so we can make informed choices about what we buy, eat and feed our families.
"The organic seal and the Non-GMO Project verification make it crystal clear — that the food and beverages on stores shelves have been produced without synthetic fertilizers, or GMO ingredients and in ways that better protect the environment," said Violet Batcha, Just Label It's communications and social media manager. "We are excited to work with Peak Brewing and other companies to continue the conversation on GMOs and labeling initiatives around the U.S."
"People want to know more about their food and drink choices, not less," says Cadoux. "They want to know what's in the products they buy, and how they are made. We think that's a great thing. We're not trying to tell people what they should eat or drink. That is up to them. When it comes to GMOs, we just think people should have the right to know, and to choose for themselves. It's really that simple."
About Peak Organic Brewing Company
Peak is a craft brewing company, dedicated to making delicious beer using local, artisan and organic ingredients. We believe that pure ingredients simply taste better.
Our mission is to revolutionize the barley, wheat and hop supply chains — stimulating a large increase in sustainable and local growing. Our organic farmers grow the best ingredients in the world. It's our job to showcase their work through delicious beer.
Today, Peak produces 19 varieties, including IPA, Fresh Cut,, Summer Session, Simcoe Spring, Fall Summit, Winter Session, Hop Noir, Hop Blanc, Pale Ale, The Local Series (NY, MA, NY and ME), Oak Aged Mocha Stout, Nut Brown, Amber, The Maple Collaboration, Espresso Amber, King Crimson Imperial Red, Pomegranate Wheat, Weiss Principal Imperial Hefeweizen, andGinger Saison.