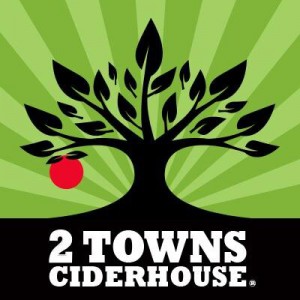 Corvallis, Ore. — Nice & Naughty, a winter seasonal favorite, is now available from 2 Towns Ciderhouse. Spiced with cinnamon, nutmeg and clove, and with a warming 10.5% ABV, Nice & Naughty sets the mood for a jolly holiday season. A great accompaniment to mom's famous turkey and gravy, Hanukkah brisket and latkes, or a yuletide ham, Nice & Naughty awakens the festive spirit of every celebration.
"Pack a stocking full of Nice & Naughty and the whole party will wish you were their secret Santa," said Dave Takush, head cider maker for 2 Towns Ciderhouse. "Nice & Naughty explodes with holiday spices, like a freshly baked apple pie. In addition to spices, we use Oregon meadowfoam honey which adds a little vanilla character. It's warming, robust and cheery—everything the holiday season should be!"
Nice & Naughty pairs well with traditional holiday fare, as well as roaring fires, ugly sweaters and shredding powder. This season, 2 Towns urges you to mix a little naughty with your nice.
Nice & Naughty will be in stock through the end of the year. It's available to 2 Towns Ciderhouse distribution areas in Oregon, Washington, California, Idaho, Alaska and Hawaii as well as the Minneapolis and Chicago areas.
About 2 Towns Ciderhouse
At 2 Towns Ciderhouse we believe that the long history of cidermaking demands respect and deserves to be done right. Starting with the highest quality whole ingredients from local farms, we take no shortcuts in crafting our ciders. We never add any sugar, concentrates or artificial flavors, and instead use slow, cold fermentation methods to allow the fruit to speak for itself. As a family-owned company, we are committed to the growth of our team and enrichment of our communities. We take pride in producing true Northwest craft cider. For more information on 2 Towns Ciderhouse, visit www.2townsciderhouse.com.