Success in business is primarily defined by the relationships you build. At the heart of any solid business is investment in employees, suppliers and customers. This simple recipe for communication has led to the success of Excel Bottling's growth and expansion during its 84 years in business.
Through the years
Before we look at where Excel Bottling is today, let's take a step back to explain how it got started. In 1936, Edward "Lefty" Meier received reward money from helping capture a bank robber and used the money to purchase a used bottling machine. He and his wife Catherine Bruegge Meier set up the bottling facility in Catherine's grandmother's house, where she previously operated a general store. Today, the house has expanded into a modern soda/beverage bottling and brewery plant.
Bill Meier, grandson of founders Ed and Catherine Meier, and now President of the company, was always a huge fan of craft beers. As a result of changing distribution laws in Illinois that allowed craft breweries to self-distribute, Bill established the Excel Brewing Company in 2012 which operates in a separate part of the building at the plant. Bill invested in the latest brewing equipment, products, and people to begin producing Excel beers.
Excel Brewing has won three national awards and one state award with their beer styles. Excel Bottling produces flavored soda through a variety of products using cane sugar, and fills returnable bottles through vintage bottling equipment. Excel's most popular beverage, Ski Original, which they introduced in 1961, has always been packaged in iconic emerald green glass bottles. Excel Bottling and Excel Brewing, not only produces their own brands and products that they self-distribute, but also co-packs for other customers using Ardagh glass bottles in a variety of products which include sodas, beer, tea, tonics and sparkling water.
Strategic partnership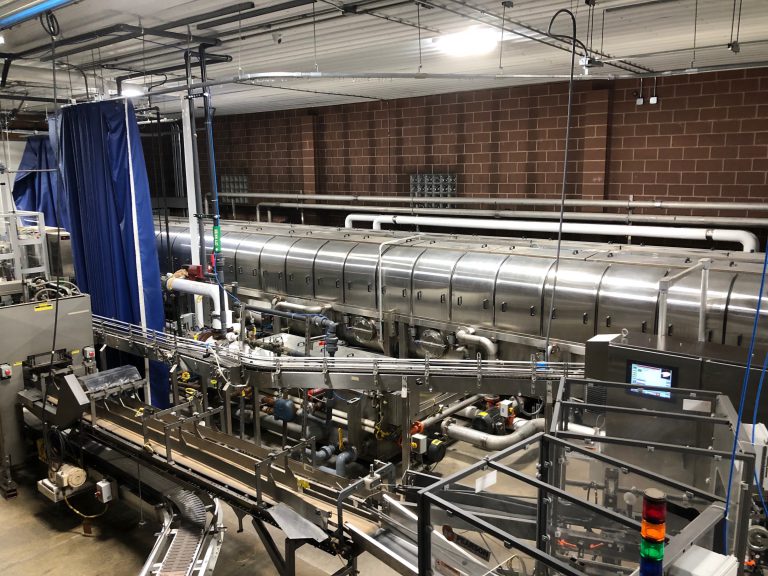 In 2015, Ardagh Group approached Excel Bottling about supplying them with emerald green bottles for its Ski Original brand. The connection between Ardagh and Excel was instantaneous. With Ardagh's glass production facility located a mere 70 miles from Excel's soda bottling plant, the relationship made perfect sense. As new brands launched, Excel approached Ardagh looking for one source for all of its glass bottle needs. Excel relied on its partnership with Ardagh in providing a consistent supply of high-quality glass bottles in a variety of colors and sizes, for Excel's brands and the brands it was co-packing.
When needed, Ardagh's Technical Service team visits Excel's plant to assist them in ensuring new equipment is setup properly to run its glass bottles most efficiently on filling lines. Using the support for Ardagh's technical group to do line audits, Excel has been able to keep the line running at peak performance and maintain the integrity of the glass packaging. Today, Excel uses five different Ardagh glass bottles, which are 100% recyclable and can be recycled endlessly without any loss in purity or quality, in a variety of colors, including amber, flint (clear) and emerald green.
Excel's packaging capabilities
Excel is consistently upgrading its production capabilities to support new customers and brands. In order to expand its reach and provide more flexibility for customers, Excel has made several equipment upgrades and installations throughout the years.
Excel has two bottling fillers – one at the soda bottling plant and one at the brewery – that can fill 300 glass bottles per minute. Throughout the years, Excel has installed a few different fillers. Its inline filler was replaced with a Crown rotary filler, allowing Excel the opportunity to expand its customer base. In addition, Excel has two different cappers, and has upgraded its line to an Arol capping system for customers that need roll on pilfer-proof (ROPP) closures. Excel has numerous capping capabilities, including twist, crown (pry) and ROPP, allowing Excel the ability to service a diverse customer base. In 2018, Excel added a Pro-Engineering pasteurizer at its soda bottling plant, opening up many co-packing opportunities. The eight-zone, 80-ft.-long pasteurizer has capabilities for pasteurizing at time, temperature or PU (pasteurization unit) requirements. Excel looked to Ardagh for advice on what glass bottles would work best with this new pasteurization system, relying on Ardagh's extensive knowledge about glass bottles and pressurization.
As new equipment is ins
talled and operational, an Ardagh Technical Service Engineer visits Excel's plant to ensure the glass handling down the line meets Excel's expectations. This provides an outside set of eyes and ensures the equipment will work with the products it's running.
For labeling, Excel has 3labeling machines to apply various labels. Excel has a single head Label-Air, and two labeling units from Krones – a single head for the cut and stack, along with a 3 head rotary that can add bottle labels to the front, back and/or neck of the bottle. Additionally, Excel recently installed a new shrink sleeve machine by AXON, allowing them to put sleeves on multiple container shapes. As an upgrade, Excel created a custom-built shrink sleeve tunnel. Once installed, Excel immediately started sleeving one of Ardagh's 12oz stock beverage bottles.
The variety of glass bottles – colors, sizes and shapes – available from Ardagh have allowed Excel to package for multiple brands, while its labeling system accommodates pressure sensitive labels, paper glue labels and shrink sleeves. What once was a manual process for de-palletizing is now automated, thanks to a new de-palletizing machine installed by Excel. Now, Excel is also able to palletize finished goods in an automated process, in a variety of pallet patterns, based upon customer requests with various case configuration requests. Excel remains one of the few independent family bottlers in the nation and operates the only returnable bottling line remaining in Illinois. Although distribution has spread throughout southern Illinois and into the greater St. Louis area, people still pick up and return their Ski soda at the Breese, Ill., plant.
Communication is key
As capital investments are made to expand Excel's capabilities and keep up with changing technological advances, communication with Ardagh is key to ensuring the new equipment and the glass bottles work together. Excel relies on Ardagh to provide its expertise and its stamp of approval — from the moment the glass bottles are taken off the pallet, to the bottles running down the filling line, to the moment the bottles are packed for consumers to purchase.
By continuing to partner with Ardagh and build its relationship through open communication every step of the way, the transactional elements of the business have been transformed into a streamlined operation.