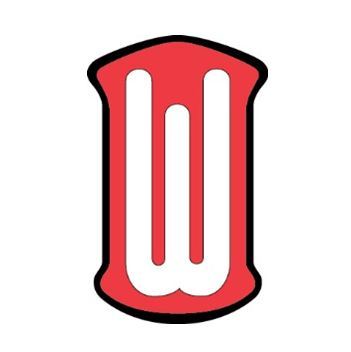 CHICAGO, Ill. – Wirtz Beverage Group commended employees across the country today for their efforts to raise $65,000 in support of U.S. military personnel through its Wirtz for Warriors campaign. The campaign occurred from October to December 2014 with employees across the country exceeding their $20,000 goal.
"Our servicemen and women along with their families sacrifice a lot in their daily lives. It's an honor to support their courageous efforts," said Executive Vice President of Wirtz Beverage Group, Danny Wirtz. "Raising three times the goal is remarkable and a testament to the Wirtz Beverage culture. We are proud of our employees who made it happen and thankful for the great support we received from our partners in this effort."
In just ten weeks, the $65,000 was raised in support of four separate military and veteran organizations: Salute Inc. in Illinois, the Minnesota Military Family Foundation, the USO of Wisconsin and the Nevada Military Support Alliance. The organizations were selected by Wirtz Beverage employees in each state, bringing the annual fundraising campaign even closer to home.
"We are grateful for Wirtz Beverage Group's generous support. Military service members and their families across the country sacrifice so much each and every day," said co-founder of Salute, Inc., Mary Beth Beiersdorf. "The funds raised by donors, like Wirtz Beverage, will have a significant impact on the lives of our military and are a great way to say thank you."
Wirtz Beverage Illinois employees raised more than $30,000 for Salute, Inc., founded in 2003 in Arlington Heights, Illinois. A variety of fundraising efforts, including match commitments from two Wirtz Beverage suppliers, Diageo and Red Bull, helped bring the company tremendous fundraising success. Salute, Inc. supports the financial, physical and emotional needs of military service members, veterans and their families.
Wirtz Beverage Minnesota employees selected the Minnesota Military Family Foundation, which supports deployed Minnesota military personnel, their spouses and children with grants during times of extraordinary financial hardship. From their offices in St. Paul, the team raised more than $10,500 through various raffles, auctions and employee donations.
"We're proud of our team for exceeding our fundraising goal and supporting such a worthy organization that benefits our local service members and their families here in Minnesota," said Lorne Barre, Director of Sales, Spirits, for Wirtz Beverage Minnesota and State Captain for the Wirtz for Warriors campaign. "As a veteran U.S. Marine, it's an honor to work for a company that is committed to giving back to our military service members."
The Nevada Military Support Alliance will receive more than $10,000 from Wirtz Beverage Nevada. The group's mission is to organize and promote the recognition of Nevada's men and women of the Armed Forces, veterans and their families. Widespread community and employee support from the company's two Nevada offices in Las Vegas and Reno made the donation possible.
More than $11,000 will be donated to the USO of Wisconsin thanks to the efforts of Wirtz Beverage Wisconsin employees. The USO of Wisconsin serves an average of 25,000 Wisconsin-based service members each year through morale-boosting programs and services.
The Wirtz for Warriors holiday giving campaign was organized and led by the Wirtz Military Affinity Group, which is committed to hiring, retaining and supporting U.S. Military veterans company-wide.
About Wirtz Beverage Group: 
Wirtz Beverage Group is transforming the identity and execution standards of beverage distribution, earning distinction by embracing innovation and aggressively driving top-line growth. Quality and integrity are company hallmarks while its financial stability is unrivaled. With more than 2,500 employees in Illinois, Iowa, Minnesota, Nevada, Wisconsin and Canada, the company calls the industry's elite beer, wine and spirit suppliers its partners.
Wirtz Beverage Group is a division of Chicago-based Wirtz Corporation whose diversified interests include financial services, real estate, insurance, entertainment, wholesale distribution and ownership of the Chicago Blackhawks. Founded in 1926, Wirtz Corporation has been family-owned and operated for four generations.