Here's your first craft beer deal of 2016: Victory Brewing and Southern Tier Brewing will combine to form Artisanal Brewing Ventures (ABV), a private-equity backed holding company formed by Southern Tier founders Phineas and Sara DeMink and Ulysses Management LLC.
Southern Tier had previously sold a majority stake to the New York-based family office in 2014.
Specific terms of the transaction were not disclosed, but sources familiar with Victory Brewing's financials and industry multiples said the deal could be valued at more than $120 million.
Victory Brewing, which produced about 141,000 barrels in 2015, had revenues of about $50 million in 2015, co-founder Bill Covaleski confirmed with Brewbound. An investment deck sent to potential buyers last year also pegged the company's anticipated 2015 EBITDA at $12.3 million.
Billed as a "new strategic framework," the merger will provide Victory with "capital, security and vision for the future" and create the 15th largest craft brewing company in the U.S., according to a press release from Victory Brewing.
"Things are changing within our industry," Covaleski told Brewbound. "We are not nervous about those changes but we are not going to accept that status quo is an acceptable way forward."
Covaleski and co-founder Ron Barchet will continue to lead Victory and will hold board seats in the newly created Artisanal Brewing Ventures outfit. Six other stakeholders will fill out the remaining seats on the board, including Artisanal CEO John Coleman, Southern Tier's Phineas and Sara DeMink, Ulysses Management's Paul Barnett and Toby Rando, and industry consultant Bump Williams.
Covaleski and Barchet, who each owned 24 percent of Victory Brewing, will act as representatives for Victory's 52 original shareholders in the new company. All of those investors will receive cash as part of the transaction and obtain a stake in Artisanal Brewing Ventures, Covaleski said. Victory and its shareholders will own 12 percent of the new company, he added.
There are also financial incentives for the two founders to meet production goals and remain as managers of the new entity, Covaleski said.
Combined, the two beer companies shipped more than 250,000 barrels in 2015 with a bulk of those sales concentrated in the Northeast. Although its brands are distributed in 37 states, Covaleski said 60 percent of Victory sales occur between New York City and Washington D.C.
"The geographic alignment is significant," he said. "One of the things we have recognized is that we are within striking distance of 93 million Americans. We are taking a dominant position by holding hands and locking arms and we make ourselves a formidable Northeastern group with product portfolios that have no significant overlap."
Southern Tier products are currently sold in 33 states, though a majority of sales are concentrated in New York, New Jersey, Western Pennsylvania and Ohio, Covaleski said. About 50 percent of the company's distribution footprints are aligned, he added, noting that there are no immediate plans to switch wholesalers at this time.
"Our overarching mantra is 'do no harm'," he said. "Down the road, yes, but we are not going to force anything."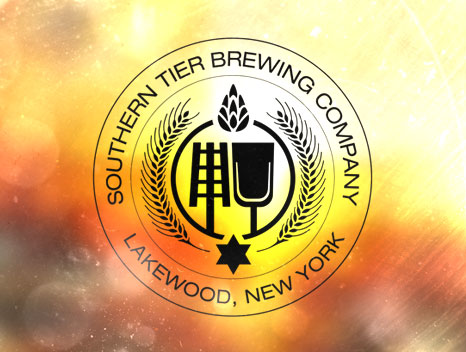 Victory began looking into a potential deal in July, after the company was approved for a $52 million bank loan that would have enabled the company to purchase property in Parkesburg, PA, where it operates a brewing facility, and finance additional expansion opportunities.
Victory is capable of scaling production at its two facilities in Downingtown, PA and Parkesburg — a 212,000 sq. ft. location — to about 600,000 barrels. Combined with capacity at Southern Tier's brewery in Lakewood, NY, Artisanal Brewing Ventures is capable of scaling capacity to 800,000 barrels annually.
"The craft beer community is at its most critical moment since its inception as larger brewing corporations have bought into our grassroots movement, irrevocably changing the marketplace. Like-minded brewers such as Victory and Southern Tier can preserve our character, culture and products by banding together," Covaleski said via a press release. "Allied we can continue to innovate and best serve the audience who fueled our growth through their loyal thirst."
Arlington Capital Advisors, which also worked with Dogfish Head and Abita Brewing in their recent transactions, acted as a financial consultant to Victory. The transaction is expected to close within the next 60 days.