As many craft brewers continued a shift toward brewing with more aroma hops in 2016, the average hop yield per acre declined even as total U.S. hop production hit a five-year high, according to a recent report from the U.S. Department of Agriculture.
In 2016, farmers reported 87.1 million pounds of hops harvested, an 8.3 million pound increase over last year.
It marks the sixth consecutive year U.S. hop farmers increased their acreages as well as the fourth straight year that overall production increased. In 2016 alone, hop production grew 11 percent with significant increases in the key hop growing regions of Oregon, Washington and Idaho, according to the USDA National Agriculture Statistics Service (NASS).
The USDA valued 2016's production of hop crops at $498 million, a 44 percent increase over 2015's record valuation of $345 million. That agency attributed the jump in value to the increase in hop acreage and production as well as the trend toward high-value aroma hop varieties.
However, the Hop Growers of America, a non-profit organization for growers and merchants, noted that average yields per acre continued to slide due to the growth of new acreages that were dedicated to lower-yielding varieties as well as less mature acreages that produce fewer hops.
This year, U.S. hop yields averaged 1,713 pounds per acre, a decrease of 94 pounds from a year ago, Washington Hop Commission communications director Jaki Brophy told Brewbound.
"While some varieties – most notably bittering hop CTZ – didn't fare as well due to mildew and climatic pressure, brewers are putting in orders for hops that have exciting aromas, but simply do not yield as much per acre," Blake Crosby, vice president of Hop Growers of America and president of Crosby Hop Farm, said in a press release. "As an industry we are happy to plant these, but more acres are required to deliver the same amount, pound for pound."
High alpha acid hop varieties typically produce better yields per acre, Brophy told Brewbound, but aroma varieties such as Citra and Mosaic, which have grown in popularity, tend to produce lower yields.
"There was a big increase this year focused on the proprietary and nonproprietary aroma varieties," Brophy said. "We'll probably increase acreage next year, but we think this should help a bit."
Oregon saw the biggest increase in production — a 16 percent jump — as well as 17 percent growth in new acreage planted.
Washington, which accounts for 75 percent of the U.S. hop crop, saw a 10 percent uptick in production and a 16 percent increase in new acreage planted. Idaho, meanwhile, had a seven percent bump in production and a 16 percent increase in new acreage planted.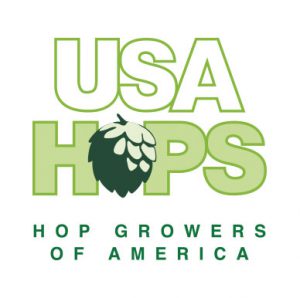 The total land harvested across those three states was 50,857 acres.
As for the seemingly ever present fear of a hops shortage, the Hop Growers of America believes that the increase in acreages and the growing stock of hops carried over from the previous harvest will help meet future demand for aroma hops.
"Time will tell when we get later in the year if enough was contracted and planted," Crosby said in a release. "The line between under and oversupply is a fine one, and it's not good for anyone – growers and brewers – if it is crossed. People can tend to forget this is an agricultural product that only comes once a year, and a specialty one at that, which requires much planning and preparation. Overall, as an industry we feel good about 2016, but we've already moved on and are working on 2017."
According to a September 1 report from the USDA NASS, hop stocks were up 2 percent from a year ago, with the inventory of hops being held by growers, dealers and brewers totaling 85 million pounds.
It's not unusual for many large breweries to keep a year's worth of hops on hand as a precautionary measure, Brophy told Brewbound. She added that many hops that have been pelletized or made into concentrate can be used over an entire decade.
The USDA report confirmed some of last month's findings from Hopsteiner, a Yakima Valley-based firm that grows, trades, breeds and processes hops.
For the second consecutive year, the U.S. planted more hops than Germany as farmers expanded their operations to accommodate for increased hop production.