ROSEMONT — Reyes Holdings, L.L.C. announced today that its Chicago-area Coca-Cola distributor, Great Lakes Coca-Cola Distribution, L.L.C., has entered into a letter of intent with The Coca-Cola Company to acquire six production facilities in Alsip and Niles, Ill.; Detroit and Grand Rapids, Mich.; Eagan, Minn.; and Milwaukee, Wisc.
This move marks Great Lakes' entry into production in the Midwest and further strengthens its partnership with Coca-Cola. The letter of intent is part of Coca-Cola North America's ongoing and accelerated implementation of Coca-Cola's 21st Century Beverage Partnership Model, a broad initiative aimed at building on system capabilities to sustain success, of which Great Lakes is a proud participant.
"The agreement allows Reyes Holdings and our family of businesses not only to grow our partnership with Coca-Cola, but also to become a producing bottler for the first time," said Chris Reyes, founder and co-Chairman of Reyes Holdings.
"This marks another key milestone in our partnership with Great Lakes, expanding our joint efforts through the sale of these Midwest bottling operations," said Sandy Douglas, President, Coca-Cola North America. "We look forward to future collaboration that meets the needs of customers in the Midwest."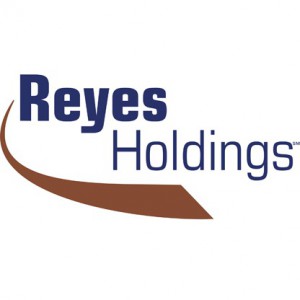 Great Lakes previously announced the expansion of its distribution territory across the Midwest in October of 2015. With the closing of those transactions in 2016 and 2017, Great Lakes will have exclusive rights for the sales and distribution of Coca-Cola beverages in additional territory including the state of Michigan, the majority of Wisconsin including Milwaukee, southern Minnesota including Minneapolis – St. Paul, and portions of northeast Iowa and northern Illinois adjacent to its Chicago territory.
"Great Lakes and Coca-Cola are collectively dedicated to the service of our customers and employees in the communities we serve, and this announcement positions both organizations for continued success in the Midwest," said Jude Reyes, founder and co-Chairman of Reyes Holdings.
The letter of intent is subject to the parties reaching a definitive agreement, and it is anticipated that the production facilities shall transfer to Great Lakes in several closings in 2016 and 2017 consistent with Coca-Cola's 21st Century Beverage Partnership Model. Great Lakes is committed to working collaboratively with The Coca-Cola Company to implement a smooth transition with minimal disruption for customers, consumers and system associates.
About Reyes Holdings, L.L.C.
Reyes Holdings, aligned with leading beverage and foodservice providers, delivers some of the best-known brands and widest variety of food and beverage items to retailers around the world. Annually, the company delivers more than 900 million cases of beverage, and food products from 142 warehouses in North, Central and South America, as well as Europe, the Middle East and Asia Pacific. Reyes Holdings operations include The Martin-Brower Company, L.L.C., a global quick-service restaurant distribution business and the largest supplier worldwide of distribution services to the McDonald's restaurant system; Reinhart Foodservice, L.L.C., one of the largest broadline foodservice distributors in the United States, Reyes Beverage Group, the largest beer distributor in the United States representing import, craft and domestic beer brands and Great Lakes Coca-Cola Distribution, L.L.C. a dedicated Coca-Cola distributor based in Chicago. Reyes Holdings is the 12th largest privately held company in the United States with more than 18,000 employees and annual sales of approximately $24 billion. For more information about Reyes Holdings, visit the company website at www.reyesholdings.com.
About Great Lakes Coca-Cola Distribution, L.L.C.
Great Lakes Coca-Cola delivers refreshing Coca-Cola sparkling and still brands to stores, restaurants, entertainment venues, offices and college campuses in the heartland. A wholly owned subsidiary of Reyes Holdings, L.L.C., we are dedicated to adding value to the Coca-Cola supply chain, providing the best, most-reliable service to our customers and contributing to our community while creating an outstanding work environment for our employees. For more information, visit greatlakescocacola.com.
About The Coca-Cola Company
The Coca-Cola Company (NYSE: KO) is the world's largest beverage company, refreshing consumers with more than 500 sparkling and still brands and more than 3,800 beverage choices. Led by Coca-Cola, one of the world's most valuable and recognizable brands, our company's portfolio features 20 billion-dollar brands, 18 of which are available in reduced-, low- or no-calorie options. Our billion-dollar brands include Diet Coke, Coca-Cola Zero, Fanta, Sprite, Dasani, vitaminwater, Powerade, Minute Maid, Simply, Del Valle, Georgia and Gold Peak. Through the world's largest beverage distribution system, we are the No. 1 provider of both sparkling and still beverages. More than 1.9 billion servings of our beverages are enjoyed by consumers in more than 200 countries each day. With an enduring commitment to building sustainable communities, our company is focused on initiatives that reduce our environmental footprint, create a safe, inclusive work environment for our associates, and enhance the economic development of the communities where we operate. Together with our bottling partners, we rank among the world's top 10 private employers with more than 700,000 system associates. For more information, visit Coca-Cola Journey at www.coca-colacompany.com, follow us on Twitter at twitter.com/CocaColaCo, visit our blog, Coca-Cola Unbottled, at www.coca-colablog.com or find us on LinkedIn at www.linkedin.com/company/the-coca-cola-company.