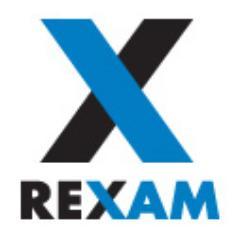 CHICAGO — For the second straight year, Rexam BCNA will sponsor the Annual AmeriCAN Canned Craft Beer Festival on May 17, 2014, at the Scottsdale Civic Center in Scottsdale, Arizona. Now in its 4th year, the festival celebrates the canned craft beer revolution.
According to the Brewers Association, the craft brewing industry grew 18% by volume in 2013, and www.craftcans.com lists more than 400 craft breweries that are selling their beers in cans.
Named Best Beer Festival in 2013 by the Phoenix New Times, the AmeriCAN Canned Craft Beer Festival takes place during the nationally recognized American Craft Beer Week, will feature over 250 local and national beers and include an awards ceremony, food and entertainment.
"Rexam's support has been essential to AmeriCAN Canned Craft Beer Festival and to the growth of the Canned Craft Revolution. Their emphasis on quality is unparalleled," said Anthony Canecchia, founder and brewmaster, SanTan Brewing Company.
As part of its sponsorship, Rexam will provide recycling bins throughout the event, and then work with festival organizers to have all the cans recycled. Aluminum cans are the most sustainable beverage packaging choice in the world, as they are recycled at more than double the rate of any other beverage package.
"The craft beer industry continues to embrace the benefits of cans as more and more breweries are choosing to bring their beers to market in aluminum can packaging," said Claude Marbach, vice president, sales and marketing, Rexam BCNA. "This sponsorship is an excellent way for us to demonstrate our continued commitment to this segment and showcase the superiority of the beverage can to its consumers."
About Rexam
Rexam is a leading global beverage can maker. We are business partners to some of the world's most famous and successful consumer brands. Our vision is to be the best beverage can maker in the world.
We have 55 can making plants in more than 20 countries and employ around 8,000 people. In 2013 our sales were in the region of $6.5 billion. Rexam is a member of the FTSE 100 and its ordinary shares are listed with the UK Listing Authority and trade on the London Stock Exchange under the symbol REX. Visit www.rexam.com for further information.