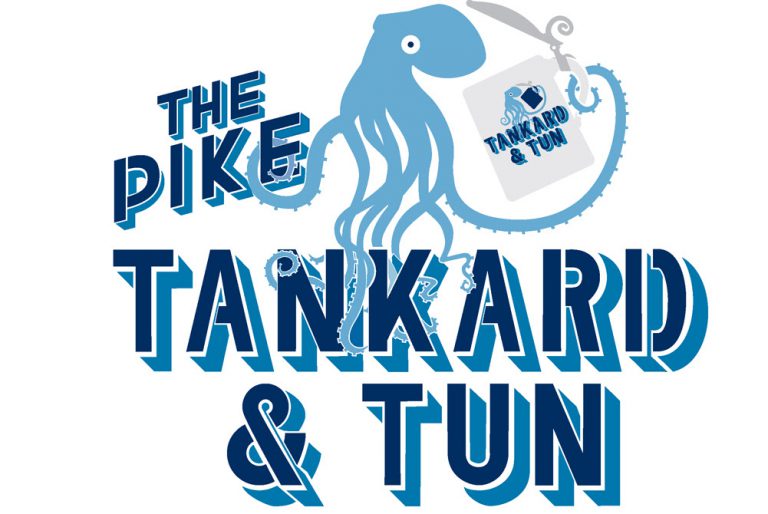 Seattle, Wash. — Pike Brewing is reaching new heights this summer, bringing beer and food lovers an expanded experience in Seattle's Shrine to Beer. Coming soon to our gravity flow, steam powered brewery will be Tankard & Tun; a new restaurant, oyster bar and brew deck adjoining an expanded fermentation cellar. The addition is slated to open in early summer 2017 and will be located directly above The Pike Pub.
The name, Tankard & Tun, is a toast to the timeless drinking tankard and Pike's mash tun brewing vessel which is in full display from the restaurant and adjacent brew deck. Tankard & Tun will hone in on our decades of passion for pairing handcrafted beers with locally sourced and flavorful foods. The expansion coincides with Pike Place Market's new Market Front.
Tankard & Tun's menu will be Northwest seafood centric, with a focus on pairing handcrafted beers with small plates. The restaurant's design will recall Seattle's maritime past and includes an intimate dining room, oyster bar and the brew deck which wraps between the 27 year old brewery's mash tun and shining, new fermentation tanks. Bumgardner has created the architectural designs and MRJ Constructors are doing the build out.
Leading Tankard & Tun's culinary team will be Chef Gabe Spiel. Chef Gabe lives for the moment when a diner pauses after the first bite of their meal and looks curious. "I love it when people assume they know exactly what they'll get from a dish and then are pleasantly surprised by a twist we've put on it," says Gabe. Local pride in all our northwest has to offer guides his menu, which will focus on in-season and locally grown and foraged food, complemented by our handcrafted beers. Gabe was born and raised right here in the Puget Sound region and started as a line cook in The Pike Pub at 19 years old. Rivaling his passion for cooking is his growing family and getting outside to ski, hike and fish whenever he can.
After this expansion, visitors to Pike Brewing Company can enjoy two unique dining experiences featuring locally sourced menus paired with handcrafted beers brewed on site. The family friendly Pike Pub offers upscale pub fare with grass-fed burgers, Dungeness crab chowder, Kilted mac & cheese and more. Tankard & Tun, will have a rotating menu highlighting oysters, fresh fish & delicacies from Puget Sound, paired with beer, and served in an inviting and lively environment. Guests can also tour the brewery and take in beer's history in the Microbrewery Museum.
About:
The Pike Brewing Company is an independent family owned brewery located in Seattle's historic Pike Place Public Market neighborhood. Founded in 1989 by craft beer pioneers, Charles and Rose Ann Finkel, Pike Brewing handcrafts beers of character including Pike Place Ale, Space Needle IPA, Hive Five, Pike IPA, Naughty Nellie, Kilt Lifter, Monk's Uncle, and XXXXX Stout along with seasonal and limited offerings.