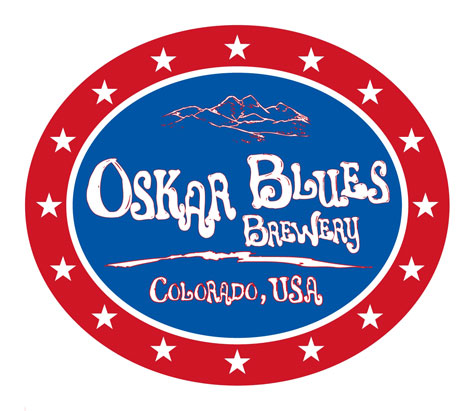 Longmont, CO, & Brevard, NC–In the spirit of doin' good this holiday season, Oskar Blues Brewery and its soul founder, Dale Katechis, will match ALL donations made to the CAN'd Aid Foundation from NOW until 12/31/14. Every dollar donatedwill DO THREE TIMES THE GOOD, thus tripling the do-goodery. Just 15 months after its inception, the Oskar Blues CAN'd Aid Foundation has emerged as an a-typical nonprofit organization, funding funky & irreverent projects across the country.
The foundation's program areas include:
Towns – building strong communities.
Treads & Trails — get outside + get after it.
Tunes — for our eyeholes + earholes.
Love Yer Mama — save the big blue marble.
Total CANarchy — unCANventional projects that make a difference.
The foundation has positioned itself to remain nimble and true to its roots. In less than a year and a half, CAN'd Aid Foundation has given $750,000 in ColoRADo flood relief efforts plus $200,000 to 42 other organizations and projects nationwide.
Helping people and giving back to the community is something that Dale Katechis has always been engaged in. By creating Oskar Blues CAN'd Aid Foundation, Katechis took his charitable leanings to the next level. In 2014, every dollar raised by the foundation has been matched by Oskar Blues Brewery, providing a tremendous motivator for other philanthropic entities. And, until the end of the year, Katechis announced he will personally match dollar for dollar as well. 
"We are fortunate to be aligned with a company led by such a passionate and driven guy. Giving back is part of the culture at Oskar Blues. It's not scripted or forced-it's just what we do-and that is a direct result of Dale's leadership,"  says Diana Ralston, executive director of the CAN'd Aid Foundation.
Help CAN'd Aid do MORE by donating today. Donate on-line atwww.foundation.oskarblues.com or checks can be mailed to:
Oskar Blues CAN'd Aid Foundation
1800 Pike Road
Longmont, CO 80501
About Oskar Blues Brewery
Founded as a brewpub by Dale Katechis in 1997, Oskar Blues Brewery launched the craft beer-in-a-can apocalypse in 2002 using a tabletop machine that sealed one can at a time. In 2008, the makers of the top-selling pale ale in ColoRADo, Dale's Pale Ale, moved into a 35,000-square-foot facility in Longmont, ColoRADo. The brewery has since experienced explosive growth-packaging 59,000 barrels of beer in 2011 and 86,750 barrels in 2012. In December of 2012, Oskar Blues opened the doors to an additional brewery in Brevard, North Carolina. Recently, Oskar Blues secured an additional 60,000 square feet in their Colorado location to allow additional production and add six full-size Brunswick bowling lanes to the Tasty Weasel Taproom.Together, the breweries packaged 119,000 barrels of beer in 2013, distributing trailblazing craft brews to 36 states and Washington, D.C.
http://www.facebook.com/OskarBluesCans
http://www.facebook.com/OskarBluesSoutheast
http://twitter.com/oskarblueswnc
http://www.youtube.com/oskarbluescans
About CAN'd Aid Foundation 
The Oskar Blues CAN'd Aid Foundation digs beer, bikes, music food and family – and is rallying around what we love to raise money for things that matter.  CAN'd Aid was formed as an immediate response to the massive flooding that devastated our hometowns of Lyons & Longmont, CO, in September 2013. To date, CAN'd Aid has donated $750,000 for flood recovery and an additional $200,000 to charitable causes focused on outdoor recreation, child & family advocacy, arts & culture and sustainability initiatives.  Shakin' things up in the world of non-profits, the public charity features funky, fractured, grassroots grants to fund worthy projects from coast to coast. By putting our own spin on what charitable giving looks like, we're able to stay nimble, respond quickly and stay true to our roots. Every dollar raised by the CAN'd Aid Foundation is matched by Oskar Blues Brewery-doubling the "do-goodery" and maximizing the reach.
http://foundation.oskarblues.com/  
http://www.facebook.com/CANdAidFoundation 
http://twitter.com/CANdAid