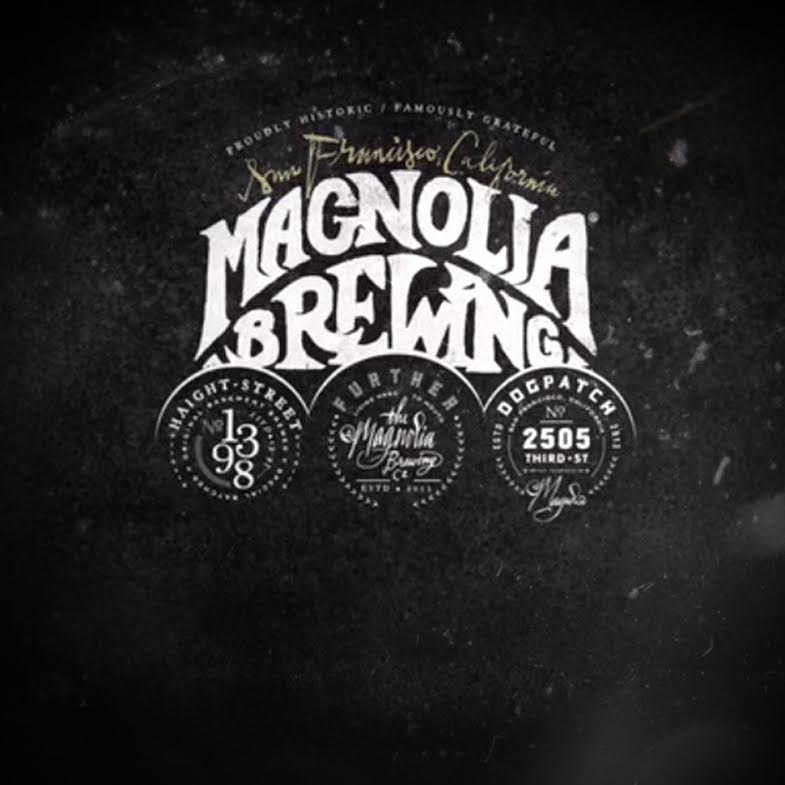 San Francisco, CA — San Francisco's beloved Magnolia Brewing Company is now available on draught throughout Los Angeles. Magnolia has partnered with the independent Guardian Distribution for distribution in Los Angeles County. Look for flagships brands Blue Bell Bitter, Proving Ground IPA, Prescription Pale and Kalifornia Kölsch plus seasonals and limited release beers from time to time.
"The Guardian Team is excited to partner with Magnolia Brewing Company as their dedication to using quality ingredients and making fantastic, nuanced beer compliments our passion for ensuring the best possible product reaches the Los Angeles retailer," said Jaie Neubauer, founder and general manager of Guardian.
Magnolia's beers have won awards at The Great American Beer Festival and other national competitions. Among the Brewery's most beloved offerings are its well-balanced, English-influenced session beers such as Blue Bell Bitter, Bonnie Lee's Best Bitter, New Speedway Bitter and Sara's Ruby Mild. Magnolia was one of the first craft breweries to produce a Kölsch-style ale in 2002 that has now become its top seller. It is also well-known for its hybrid English-American IPA, Proving Ground.
"We've been sending the occasional keg or two at a time down to Los Angeles for many years and we're grateful for those years of support from the LA beer culture," said Magnolia founder and brewmaster Dave McLean, "that history makes us all the more excited for this next chapter, and we couldn't be happier to be working with the awesome and talented team at Guardian to bring a lot more Magnolia beer to LA."
Meet Founder & Brewmaster Dave McLean
Tuesday, November 8, 6-9 p.m. The Surly Goat, 7929 Santa Monica Blvd., Los Angeles, CA (323) 650-4628
Wednesday, November 9, 6-9 p.m. Button Mash 1391 W Sunset Blvd. Los Angeles, CA (213) 250-9903
Thursday, November 10, 6-9 p.m. Sunset Beer Co. 1498 W Sunset Blvd. Los Angeles, CA (213) 481-2337
Whole Foods will also be serving all four core Magnolia beers on Friday, November 11, 6-8 p.m. at Bar 225 at their Venice store with Magnolia Sales Manager Greg Smith on hand. (225 Lincoln Blvd, Venice, CA)
ABOUT MAGNOLIA BREWING:
Magnolia Brewing, founded in 1997 by owner/brewmaster Dave McLean, is one of San Francisco's most beloved craft breweries. Known for its award-winning British-influenced and cask-conditioned ales, as well as balanced, lower-alcohol session beers, Magnolia Brewing is committed to local and artisan sourcing and sustainability in brewery and restaurant operations, as well as the spirit of community formed around good beer and food.
ABOUT GUARDIAN:
Guardian Distribution is an independent, boutique distribution company with a small, focused portfolio of hand-selected partners that are pushing the boundaries of brewing to make adventurous products. Our team strives to ensure that product arrives to your store at the same quality as it left the brewery. What that means is that the beer is refrigerated at the warehouse, and on the truck, so that it arrives fresh to your store.