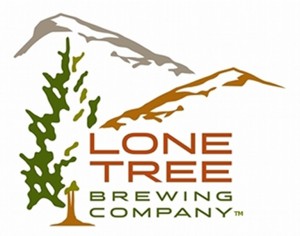 Lone Tree, CO — Prepare yourselves — the Hop Zombie​ ​Apocalypse is upon us again! Hop Zombie Imperial Red IPA,​ ​Lone Tree Brewing Company's most anticipated release of​ ​the year, creeps back to the brewery on Saturday, October​ ​1 at 11am.
Hop Zombie comes in strong at 8.9% ABV and 90 IBU. A hop lover's dream, this beer is deep red​ ​in color, with rich malt character balanced by huge hop flavor and aroma. Eight different hops​ ​spanning from North America to New Zealand are used to craft this brew, including​ ​experimental varieties that showcase citrus, floral, pepper, and dark fruit notes. This Imperial Red​ ​IPA is sure to bring you back from the grave.
Taste the 2016 batch of Lone Tree Brewing Company's Hop Zombie Red IPA on Saturday,​ ​October 1. Also lurking in the tasting room that day will be a three-year Hop​ ​Zombie vertical​ ​flight, special merchandise, a Zombie costume competition, great food, and other surprises.​ ​Doors open at 11am and the undead will party until 10pm.
ABOUT LONE TREE BREWING COMPANY
Take Roots and Grow Friends
Lone Tree Brewing Company is a European-style craft brewery and tasting room located in Lone​ ​Tree, Colorado near Park Meadows Mall. Opening Lone Tree Brewing Company in 2011 meant​ ​much more to its owners than just serving beer. To them the brewery is about creating a​ ​community atmosphere where people who share their excitement in the science,​ ​experimentation, and development of a handcrafted beer can feel right at home.
Lone Tree Brewing Company is located at 8200 Park Meadows Drive, Suite 8222. The taproom at​ ​Lone Tree seats more than 200, and features weekly beer releases, daily food trucks, trivia nights,​ ​live music, and other special events.
Visit the brewery online at lonetreebrewingco.com. Like the brewery on Facebook at
facebook.com/LoneTreeBrewingCo, follow the brewery on Instagram ​@lonetreebrewingco,​ or​ ​tweet to the brewery on Twitter @lonetreebrewing.