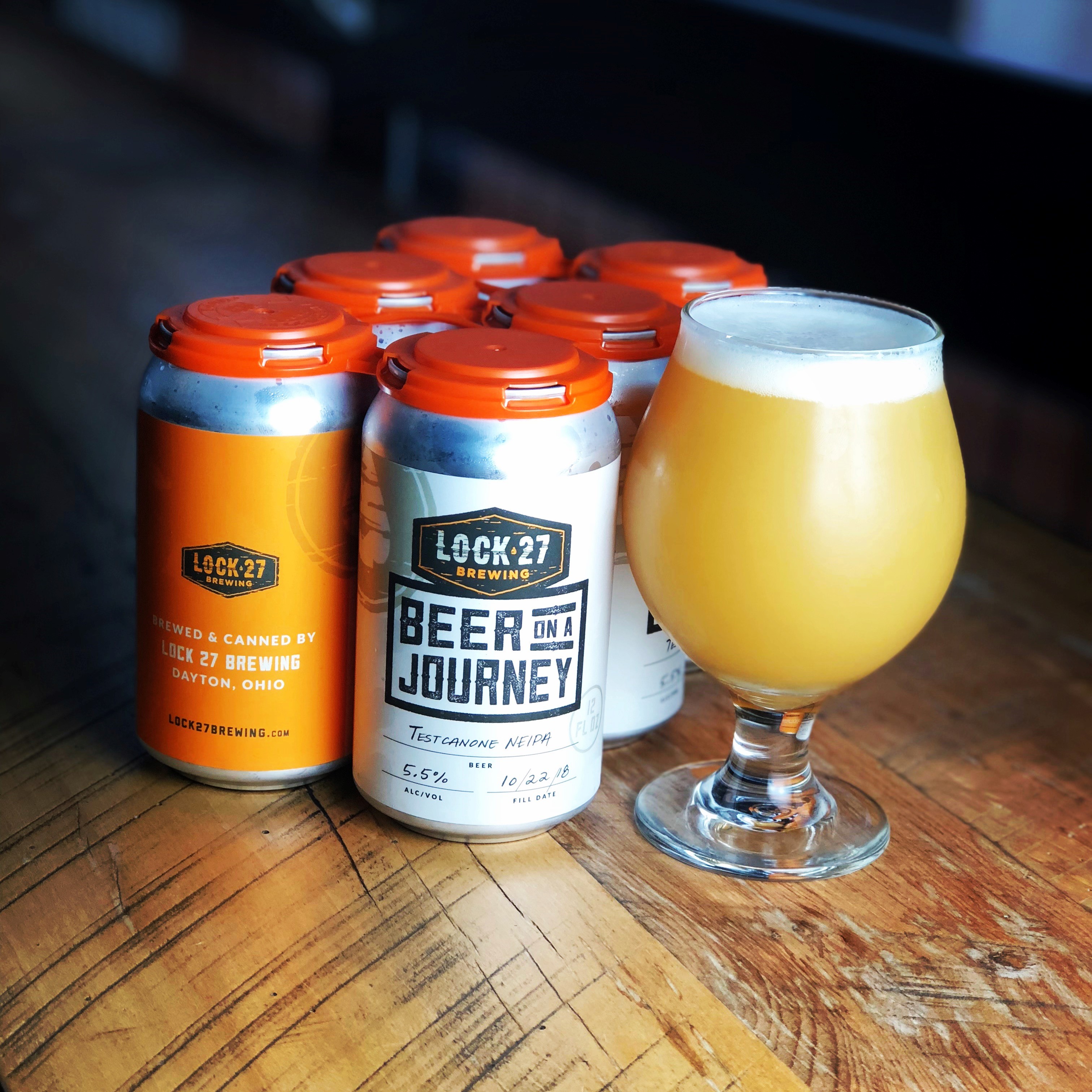 DAYTON, Ohio— Lock 27 Brewing is pleased to announce the commencement of canning operations. Based on our successful first trial run and overwhelming support and demand in the market, we have begun canning and releasing our craft beers into broad distribution. Consumers are beginning to see four-pack and six-pack 12-ounce cans available for carry out in both our Dayton and Centerville Brewpubs, and will begin to see both Mouth Breather IPA and Lock Tender Golden Ale on local store shelves beginning in January.
"This is an exciting step for us," said Lock 27 Brewing's Founder, Steve Barnhart. "Being able to get our most popular brand in the hands of the consumers who love them is the best gift we can give this holiday season. Seeing our craft beers on store shelves is super exciting for our entire team, and I for one couldn't be prouder of the hard work everyone has put into getting them there."
The brewing company will continue to package exciting new beers in the new year. "Consumers should start seeing even more of our beers packaged in 2019." Barnhart says. "We'll be packaging additional Year-Round and Seasonal releases for the broad wholesale market, in addition to a variety of small run beers sold exclusively in our Brewpubs and through limited specialty retailers."
About Lock 27 Brewing
Founded in 2012 by Steve Barnhart, Lock 27 Brewing is an independent craft brewery serving the Ohio market. Authentically Different – there are no other words that carry more weight than these at Lock 27 Brewing. Regardless of whether it's the broad range of Lock 27 beers, or all the fun we have in our daily routine, we are always questioning conventional wisdom. Always look for new ways of doing. Always find new things to try. Not just for the sake of different, but for the sake of creating something extraordinary.