Virginia Officials Move to Recruit Maryland Brewers
Following this year's fractious legislative session in Maryland, officials in nearby Virginia have begun contacting Maryland craft breweries with hopes of convincing brewery owners to skip town in favor of a more craft-friendly business climate, the Baltimore Sun reported.
Last month, Maryland lawmakers passed House Bill 1283, which will allow the state's brewers to sell up to 3,000 barrels of beer directly to consumers in their tasting rooms. Prior to the bill's passage, brewers were only allowed to sell as much as 500 barrels of beer directly to drinkers, annually.
The new law, which takes effect on July 1, requires breweries to buy back the final 1,000 barrels from their wholesalers — a costly process that craft brewers opposed. The Brewers Association of Maryland had backed a bill that would have allowed all Maryland beer companies to sell 5,000 barrels directly to consumers, without coming to rest at beer distributor warehouses, but HB 1283 was pushed forward as a "compromise," intended to ensure that global drinks giant Diageo would move forward with plans to build its Guinness brewery and taproom in Relay, Maryland.
Additionally, the new law will impose rigid taproom hours on new breweries, requiring most to close at 10 p.m. However, the bill grandfathers in existing breweries' hours.
The bill left many of the state's brewers disenchanted, and, in response, Maryland comptroller Peter Franchot, the state's alcohol regulator, formed a task force to review the state's alcoholic beverage laws.
Officials in Virginia — whose Governor is known for personally convincing large, out-of-state craft breweries such as Deschutes, Stone Brewing and Ballast Point to build secondary brewing facilities in the state — appear to be seizing the moment. Officials are hoping to entice the neighboring state's brewers to make a move; Virginia's Secretary of Commerce and Trade, Todd Haymore, and his staff, have reportedly contacted more than a half dozen Maryland breweries and are setting up meetings, according to the Baltimore Sun.
Maryland Gov. Larry Hogan will allow the bill to become a law without his signature, which is reportedly a symbolic gesture of his disapproval. The governor has also noted that the bill "contains several troubling provisions" and acknowledged Virginia's attempts to recruit his state's breweries, pleading with lawmakers to modernize the state's liquor laws next session.
"Failing to do so will possibly force new and existing breweries to look outside of Maryland to expand their operations," Hogan wrote in a letter to lawmakers. "Indeed, Virginia has already seized upon [the bill] and the unfriendly perception it created to lure not only start-up breweries, but to pursue Maryland's existing breweries."
In other Virginia news, Gov. Terry McAuliffe, who has visited 68 of Virginia's 200 craft breweries, has signed a bill into law allowing breweries and wineries to obtain up to eight banquet licenses a year for festivals and off-premise events featuring other companies' beer or cider, according to the Richmond Times-Dispatch.
"The guild hopes that this increase to eight licenses per year will make it easier for breweries in the state to promote their own and their fellow industry members' products," Eric McKay, co-founder of Hardywood Park Craft Brewery and chairman of the Virginia Brewers Guild, told the outlet.
Indiana Commissions Alcohol Task Force
Indiana has joined a number of states, including Massachusetts and Maryland, to commission a task force that will examine existing alcohol laws.
Last week, lawmakers announced they would appoint 17 people to the Alcohol Code Revision Commission, which will study the state's Prohibition-era laws over the next two summers, according to the Herald Bulletin.
One focus of the commission will reportedly be retail but "everything's on the table," including ending the state's ban on Sunday liquor sales.
"Retail is the significant, troubling issue with regards to alcohol right now, as far as who can sell what, when, where and what day," Senate president pro tem David Long (R-Fort Wayne) told the outlet. "I think it's the correct first step in this commission's two years in duration, so they're going to have a lot of time to look at the other issues which are not insignificant."
Meanwhile, in Massachusetts, where a similar task force has been assembled to review the state's arcane alcohol laws, health advocates are cautioning against changes to laws that could ease the acceptance of out-of-state IDs and do away with some reports required in drunken driving convictions, according to the Boston Globe. Health advocates have argued that such changes could lead to higher rates of alcoholism, more incidents of drunken driving as well as underage drinking and birth defects..
"Our laws in Massachusetts are so complex and intertwined that when you pull on one piece, there may be unintended public health consequences," Strategic Planning Initiative for Families and Youth coalition coordinator Heather Warner told the outlet.
Some health advocates are also proposing higher taxes on alcohol to pay for prevention efforts, advertising restrictions and a possible resurrection of the state's Sunday sales ban, according to the Globe.
"Allowing [restaurant] operators to take out-of-state IDs is not going to have society going down the drain," Steve Clark, the restaurant association's director of government affairs, told the outlet. "And are you really telling me that someone getting a Bloody Mary at brunch at 11 a.m. on Sunday is causing the youth of America to drink more? I mean, I don't even know how to respond to that."
In other Massachusetts news, the state's Alcoholic Beverages Control Commission issued a ruling on May 27 allowing breweries to fill growlers that are unbranded or depicting a brewery's logo.
According to the ABCC ruling, licensed farm breweries and pub breweries can refill large glass growlers as long as:
the growler is entirely blank, devoid of any labeling of another brewery
the growler is empty of all alcoholic beverages
the growler is filled from a tank that is tax determined of beer made by or for the Farmer-Brewery or Pub-Brewery.
Oklahoma Lawmakers Approve Vote on Sunday Sales
Oklahoma Gov. Mary Fallin signed a bill last week that will allow voters to decide through a special election whether liquor stores in their county can operate on Sundays, according to NPR station KGOU.
The law allows for a county's board of commissioners to call a special election or a petition of the people. The bill, part of State Question 792, which passed last year and allows grocery and convenience stores to sell high-percentage alcohol beer and wine, is set to go into effect in October 2018.
The state's lawmakers also approved a bill that will allow movie theaters to obtain retail licenses for the sale of wine, beer and mixed drinks. The bill now moves on to Fallin for her signature.
Minnesota Lawmakers Conferring on Liquor Omnibus Bill
Minnesota's liquor omnibus bill is heading to a conference committee of senators and representatives to hash out differences, according to the Minnesota Post.
Among the provisions in the bill are an increase in the amount of beer breweries can sell to consumers for off-premise consumption, increasing the threshold for brewery growler sales to 40,000 barrels produced annually, easing the size requirement of growlers and allowing Twin Cities bars that pay $250 to stay open until 4 a.m. during the 2018 Super Bowl.
The bill had been tabled earlier this month after several provisions were stripped out via a successful amendment from Rep. Debra Hilstrom (DFL-Brooklyn Center), according to Growler Magazine.
"This is a legislative attempt to take market share from liquor stores and give it to local breweries and distilleries," she told the outlet at the time.
The provisions reportedly were returned to the bill after a House vote, but the legislation will have a tough time passing author Sen. Gary Dahms in committee, according to the Minnesota Post.
"At the end of this session, if there are any changes, they will be incremental," Rep. Joe Hoppe (R-Chaska) told the Post.
Earlier in the year, lawmakers agreed to end the 159-year-old ban on Sunday liquor sales, which the governor signed into law.
Florida Governor Vetoes Bill to Knock Down "Liquor Wall"
Florida Governor Rick Scott vetoed a bill last week that would have torn down the state's so-called "liquor wall," which requires hard liquor be sold in a separate store than most other retail goods, according to News Service of Florida.
The move was a victory for the independent liquor store owners, especially ABC Fine Wine & Spirits, which operates more than 150 outlets throughout the state. Publix Super Markets, which operates a number of "stand alone" liquor stores in many of the same shopping centers where its grocery outlets are located, also opposed the bill, according to the News Service of Florida. Big-box retailers such as Target, Costco and Walmart, meanwhile, have pushed to sell liquor in their stores as a way of combatting pressure from online retailers.
Pennsylvania Wholesalers Closer to Selling Wine and Liquor
Pennsylvania's House of Representatives have passed a bill that would allow the state's licensed beer wholesalers to purchase a permit to sell unlimited amounts of wine and liquor, according to TribLive.
House Bill 1033 has advanced to the Senate, which referred the legislation to the body's Law and Justice committee today.
If passed, the legislation could lead to the closure of some of the 600 state-operated retail outlets across the state.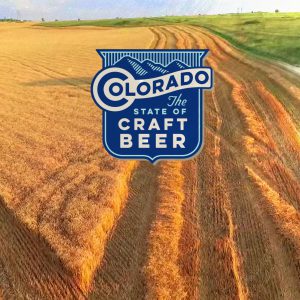 Colorado Taproom Bill Dies
Colorado craft brewers won't be getting approval for additional taprooms this year after Senate Bill 253 was killed in the House Business Affairs and Labor Committee, according to the Denver Business Journal.
The bill would have allowed breweries to open more taproom outposts that served pints beer and to-go beer without being subjected to licensing authorities or incurring additional fees, the outlet reported. However, the bill was killed due to an estimated $160,000 that it would have cost the state to hire three additional workers to handle the influx of applications.
A reworked bill is likely to come in future sessions. Meanwhile, the Craft Brewers Guild found victory in the session for a bill that allows breweries found guilty of serving under-aged or over-served customers in taprooms to continue production while serving a suspension.