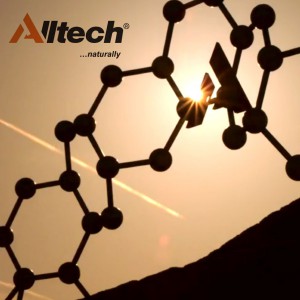 Kentucky Bourbon Ale Makers Buy Internationally
Alltech, a global biotech company focused on human and animal nutrition, has acquired two European craft breweries. Earlier this week, the company announced the purchase of The Station Works Brewery in Ireland and Cumberland Breweries Ltd. in England.
In a news release, Dr. Pearse Lyons, founder of Alltech, said his company's goal is to become one of the top 50 craft brewers in the world. In the U.S., Alltech owns and operates Alltech Lexington Brewing and Distilling, known for its Kentucky Bourbon Barrel Ale and Town Branch Bourbon brands.
"These new purchases will allow us to develop already established European brands while at the same time introducing our Kentucky Ale range to new markets," said Lyons, in a news release.
MillerCoors Swings Back in Blue Moon 'Craft' Lawsuit
Earlier this year, MillerCoors was slapped with a class action lawsuit alleging it purposefully misrepresented its Blue Moon brand as a "craft beer." In the complaint, brought forth by "beer aficionado and home brewer," Evan Parent, it was alleged that MillerCoors "misleads consumers to believe that Blue Moon is an independently brewed, hand-crafted beer." It took a few months, but now, we finally have a rebuke from the company, in which it presents a few key arguments, as compiled by Lehrman Beverage Law.
For starters, the company addresses the "independence" factor, writing:
"Should a court find liability under these circumstances, where a registered trade name is used instead of the parent company name, it would dramatically change the way that many corporations operate, effectively standing corporate America on its head. Trade names are used in many industries, and many brands have surprising corporate relationships. Just to name a few: Jiffy Lube is owned by Shell Oil Company, Haagen-Dazs is owned by Nestle in the U.S., Taco Bell and Kentucky Fried Chicken are owned by Yum! Corporation and Ben & Jerry's ice cream is owned by Unilever."
From there, MillerCoors notes the fact that no legal delineation between craft and non-craft even exists.
"There is no definition of 'craft beer,' much less a legal one. Plaintiff relies on ever changing guidelines promulgated by the Brewers' Association ('BA'), a trade group that has zero rulemaking authority, which defines an 'American Craft Brewer,' but not the term 'craft beer.' A trade association's arbitrary definition of "craft brewer" does not give the trade association the power to abscond or control the use of the word "craft" or 'crafted' by all beer industry participants."
N.C. Wholesaler Undergoes $5 Million Expansion to Meet Craft Demand
To better slake the local thirst for craft beer, R.H. Barringer Distributing Co., a North Carolina beer and wine wholesaler, is investing $5 million in an expansion of its Greensboro warehouse. Per a report from the Triad Business Journal, the distributor is adding 37,600 sq. ft. of cold warehouse space and what company president Mark Craig described as "the largest draft cooler in the Triad, if not North Carolina."
"It's an expansion driven predominantly by craft, and in large part by being able to offer more variety for the customer," Craig told the website. "They are the ones demanding it."
It's the second expansion in a year for R.H. Barringer, which last year added 20,000 sq. ft. to its Winston-Salem Warehouse, the Journal adds.
R.H. Barringer, which also sells Anheuser-Busch InBev products, sells a number of top craft brands, including those from Sierra Nevada and Brooklyn Brewery.
Extreme Heat Threatens Hop Production
Extreme heat in the Pacific Northwest could threaten this year's hop harvest, reports CNBC. The website paraphrased Brewers Association staff economist Bart Watson as saying there are concerns "that young plants will not produce yields, and owners of the expanded acreage may not have access to water" due to extreme heat in Washington's Yakima Valley, where most aroma hops are grown. The heat, paired with an atypically dry winter, has left reservoirs low in the northwest, the article claims, "limiting the amount of irrigation that can be used to cool the plants." Watson believes this is just one reason why the hops industry needs to diversify its geography — nearly all U.S. hops are grown in Washington, Idaho and Oregon. "[The market] is much more vulnerable to shocks," he said.