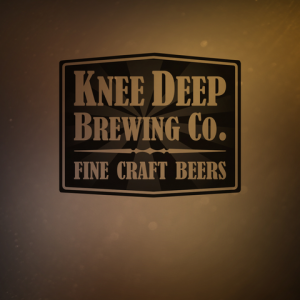 With co-founder and brewmaster Jeremy Warren out the door, new Knee Deep brewmaster Dean Roberts knows he's got big shoes to fill. But rather than try to make his own mark, both Roberts and CEO Jerry Moore hope that the newly promoted brewer will just plain stay the course.
And why not? In 2015, the brand doubled production, to just under 12,000 barrels, and expanded into five new states. That new growth means that experimentation needs to take a backseat to maintaining product quality — especially as the brewing team adjusts to changes in leadership.
But Roberts has one thing going for him: he's precise.
"Dean is very structured," Moore said when describing the Roberts' skill as a brewer. "He does not make mistakes, he's very methodical about what he does."
Moore hired Roberts as a brewer back in 2012 after he graduated from UC Davis' Master Brewer Program. Roberts, who interned at Knee Deep during the program, probably didn't plan to become the brewer-in-chief just three years later. A former construction manager in Reno, Nevada, Roberts said he decided to pursue his dream of brewing professionally shortly after the housing bubble burst.
"I still had no idea how stable [the beer industry] would be, I knew craft beer was getting better and bigger. At the time it wasn't as big as it is now, but it was still starting to grow," he said.  
His appreciation of Knee Deep as an IPA-focused brewery, and his keen attention to detail led him to be promoted to head brewer within a year of being hired — and then again to brewmaster following Warren's departure.
Moore said that Roberts' takeover as brewmaster represented a "continuation of the exact same beers."
When Warren left Knee Deep last July, Roberts had already been overseeing production at the brewery's Auburn location since it went online in 2014. Both agree the promotion was based on his efficiency as a brewer, rather than his style.
"All the beers that we used to make, we continue to make — brewed the exact same way by the exact same people," Moore said. "It doesn't really mean anything has changed."
Moore's philosophy may seem unorthodox during a time when the heavily-saturated craft beer market seems to demand that brewers diversify their offerings to remain competitive — but it is sincere. Even as Knee Deep continues to see a major rise in demand — he projects they will produce at least 20,000 barrels in 2016 — Moore believes that focusing on maintaining the company's image as brewers of quality IPAs is of the utmost importance.
The brewery is planning another capacity expansion in the coming months — adding 5 more 120-barrel tanks by April. The additional equipment will bring Knee Deep's capacity to nearly 25,000 barrels per year. Moore says he anticipates needing to purchase additional equipment by the end of the year to meet demands for 2017.
"As far as growth goes, we don't have a set number of states that we've mandated we go into, we don't have a set number of barrels we have to brew," he said. "We'll see where the market takes us. Our focus is not on the sales number, our focus is on the quality of the product.