On August 1, IPA Day will be celebrated by those loving the hoppy flavors and bitter finish of the IPA. The iconic style is now the fastest growing in the Craft Beer Industry and Hangar 24 Craft Brewery has four different IPAs in its lineup, which are distributed to a wide variety of retail outlets, bars and restaurants. The lineup includes two double IPAs and one that is experimental, whereby the Brewery is making full batches and tweaking the recipe based on the public's reaction and their own internal flavor standards.
Established in 2011, IPA Day is celebrated both nationally and internationally. The style's growing popularity in America has even led some European breweries to begin brewing both of the American types of IPA. An IPA, or India Pale Ale, was first brewed in England in the 19th Century as a hoppier version of the Pale Ale, designed to export to India under the belief that beer transported to warm climates should be more heavily hopped to avoid spoilage.
An IPA generally has a higher alcohol content, or ABV, and the use of hops for bitterness can greatly raise its International Bitterness Units, or IBU. While the nation's most popular Standard American Lager has an IBU of 12 and an ABV of 4.8%, Hangar 24's Double IPA has an IBU of 118 and an ABV of 9%.
The East Coast IPA style is noted by its stronger malt presence, balancing the intensity of the bitterness, and relying more on the spicier European hops. The West Coast IPA style, on the other hand, displays the hops more prominently, and uses mostly domestic hops, including those from the Pacific Northwest.
"The IPA is one of our favorite styles to brew," said Hangar 24 owner and Master Brewer Ben Cook. "It is really fun to experiment with different hops to get your desired flavors in the preferred intensities."
For IPA Day, the brewers at the Hangar 24 Brewery Tasting Room will be putting on tap six different exclusive IPA pilot batches, in addition to the four currently-available IPA's. The Brewery is located at the Redlands Airport at 1710 Sessums Drive, Redlands CA and will be open from 11am to 10pm on IPA Day. Find updated information on the IPA Day event at the Brewery Tasting Room here.
Experimental IPA (or XIPA) — Available on Draught at select bars and restaurants in Orange County, San Diego, and the Inland Empire. ABV – 6.4%, IBU – 68
The 2nd batch of this new IPA has been tweaked following the release of the 1st batch, which was released at the Hangar 24 Airfest & 5th Anniversary Celebration on May 18. With the hope to add the final recipe to its Year Round lineup, the Brewery took feedback from its fans, both at its Tasting Room and on social media, for those who tried it at bars and restaurants. They also gave six packs to their more than 100 employees and surveys for them to fill out to gauge a number of flavor goals they have for the new IPA. The survey asked for ratings between 1 and 10 on a number of factors, including the intensity of the bitterness, as well as how piney, citrusy and spicy the beer tastes. The brewers are going for a drinkable/sessionable IPA with big hop character, using a unique combination of new hops and hopping techniques.
http://hangar24brewery.com/co_exipa.htm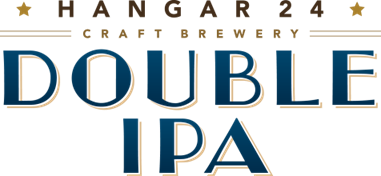 Double IPA — Available throughout California in 22oz. Bombers and on Draught. ABV — 9%, IBU – 118
Brewed with four distinctly American hops: Centennial, Citra, Columbus and Simcoe. They are all balanced by five malts and generous additions of local orange blossom honey, making for an intense sensory experience — the fresh aroma of citrus, pine and grapefruit with the bold taste of hops and sweet honey. The beer was first brewed to celebrate American Craft Beer Week in 2010, but has since been added to the Year Round lineup. The Double IPA style is distinctly American, and so are the flavors of the specific hops used. The Double IPA style was reportedly created in the Inland Empire at the now-defunct Blind Pig Brewery in Temecula, California by Vinnie Cilurzo, currently the owner of Russian River Brewing Company in Santa Rosa CA.
http://hangar24brewery.com/co_dipa.htm
Awards:
SILVER — 2012 California State Fair
SILVER — 2011 California State Fair
SILVER — 2011 Los Angeles International Commercial Beer Competition
Columbus IPA — Available throughout Southern California and Nevada in 22oz. Bombers and on Draught. ABV — 7%, IBU – 77
This single hop, West Coast-style IPA features 100 percent Columbus Hops for an intense citrus, floral and spicy aroma and flavor. Five different malts form the rich backbone that balances the hops' 77 IBUs. The resinous mouthfeel is followed by a clean, dry-hopped finish that refreshes and satisfies. Delve into this beer and you are going to see the complexities that this highly hopped beer has to offer. Grapefruit, orange, lemon, and flower essences are just a few flavors/aromas you are sure to find.
http://hangar24brewery.com/co_columbus_ipa.htm
Awards:
SILVER — 2012 California State Fair
SILVER — 2011 California State Fair
Essence — Available throughout California in 22oz. Bombers and on Draught. ABV – 8.5%, IBU – 75
The very 'essence' of Hangar 24 and its Local Fields Series is contained within its second double IPA, Essence. This beer not only represents the essence of Southern California, but also represents the essence of Hangar 24 Craft Brewery, enhanced with generous additions of navel oranges, sweet blood oranges and grapefruit, all grown in the brewery's hometown of Redlands, CA. Essence is a traditional west coast IPA with a distinct copper hue.
http://hangar24brewery.com/co_local_essence.htm
"Anyone who calls themself a beer drinker really should grab an IPA on August 1," said Cook. "It is a great time to learn about the style and give it a chance, or at least cook a meal with one. If you are a full-blown IPA fan, then make sure you head to your local brewery or craft bar to try some special releases and have yourself a hop adventure."
For more information on IPA Day, see the official press release on the Brewers Association's craftbeer.com website.
About Hangar 24 Craft Brewery:
Hangar 24 Craft Brewery was founded in 2008 in Redlands, California and is widely known for their flagship beer, Orange Wheat. Named after a specific aircraft hangar at Redlands Municipal Airport, where Founder and Master Brewer Ben Cook would hang out after an afternoon of flying to talk aviation, play music and share a few cold ones that Ben just finished brewing at home. The Brewery and Tasting Room were established and still operate in a renovated hangar directly across the street. Hangar 24 embodies a true passion for good beer, the absolute love of flying and the pure enjoyment of being around great friends.