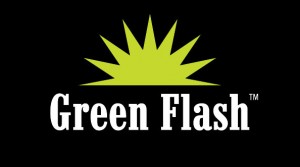 Green Flash Brewing has announced plans for the national rollout of Cellar 3, a series of rare, barrel-aged beers produced in its newly minted second facility of the same name.
Located in Poway, Calif., Cellar 3 provides the company with 12,000 sq. ft. of additional room to expand its barrel-aging program and experiment with wild yeast, two endeavors the company's Mira Mesa facility lacked adequate space for.
"As the number of funky barrels grew at the Mira Mesa brew house, it became necessary to find a separate facility to house the wild yeast projects and make room for additional barrels," said Green Flash co-founder and CEO Mike Hinkley, in a news release. "When we found the Poway location, we recognized there was a tremendous opportunity to sufficiently evolve the program and pioneer new craft beer territory as the neighborhood's only destination dedicated to both creating and sampling rare, barrel-aged ales."
Fresh off acquiring Alpine Beer in November, Hinkley told Brewbound at the time that they would also shift some of that brand's production over to Cellar 3 before moving to build a larger brewery dedicated to producing Alpine beer.
Cellar 3 is currently equipped with more than 800 barrels including four 50-barrel foudres, fermentation and conditioning tanks as well as a cork and cage bottling line. There are also plans to open a Cellar 3 tasting room to the public by this spring.
Green Flash plans to roll out the first Cellar 3 beer this April, leading with the bourbon barrel-aged offering, Silva Stout.
The company is also working toward opening a 58,000 sq. ft. brewery capable of producing up to 100,000 barrels on the east coast in Virginia Beach.
Meanwhile, Green Flash appears to have also quietly expanded distribution of Alpine to the east coast. There are a number of beer tappings scheduled in New York and Boston this week.