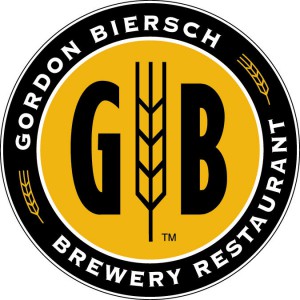 BROOMFIELD, Colo. – Gordon Biersch, the brewery restaurant specializing in handcrafted lagers and ales brewed in-house, announced today the release of its first seasonal beer of the year, Belgian Tripel, available February 10 through March 20. Inspired by the monastic brewers of Belgium, this golden ale is defined by an elegantly complex spiciness and subtle notes of stone fruits, and reflects the restaurant's unique take on the popular Belgian style. To celebrate Belgian Tripel's arrival, Gordon Biersch will host special tapping parties Feb. 10 – 11 at select restaurants.
"At Gordon Biersch, we pride ourselves on being a leader amongst beer-centric restaurants in the industry today, and have set ourselves apart by brewing on-site exceptionally unique lagers and ales that keep our guests coming back for more," said Tom Dargen, Director of Brewing Operations at Gordon Biersch. "Belgian beer is a major trend that's dominated the American craft beer scene recently, and we are thrilled to debut the Belgian Tripel featuring each of our local brewer's signature twist on this popular style. We believe this is the perfect beer to kick off the year with, and look forward to welcoming our guests in to enjoy this delicious brew that pairs perfectly with our flavorful new menu items."
Coinciding with the Belgian Tripel release, Gordon Biersch has also debuted seven all-new core menu appetizers, each of which are bar-centric and pair perfectly with the seasonal beer. Offerings include:
GB Chicken Wings: Available traditional or boneless, lightly fried and tossed in guest's choice of signature sauces: Spicy Chili Märzen, Traditional Buffalo or Thai Fire.
Southwest Wonton Nachos: Crisp wonton chips with black beans, cheddar & pepper jack cheeses, pico de gallo, red onions and cilantro, topped with smoked paprika and a drizzle of jalapeño ranch. Guests can add chicken for $1.99.
Ahi Wonton Nachos: Tuna diced and tossed in teriyaki sauce over crisp wonton chips, with grilled pineapple, pickled ginger, green onions and toasted sesame seeds, drizzled with cucumber wasabi sauce and Sriracha cream.
Chicken Prosciutto Sliders: Grilled chicken served on toasted slider buns with sliced prosciutto, fresh arugula and Parmesan garlic sauce.
In 2015, Gordon Biersch unveiled its new, chef-driven menu, featuring made-from-scratch, seasonal recipes across the brand's food, beer and cocktail offerings. Additionally, the restaurant chain began offering a wider variety of beers while staying true to traditional brewing methods; a wine list comprised of well-known producers from top growing regions around the world; and a fun cocktail menu focused on the classics.
Visit http://www.gordonbiersch.com/locations to find your nearest location and contact for details on the tapping parties.
About Gordon Biersch
Gordon Biersch specializes in local brewing and handcrafted, seasonal foods. Over the years, Gordon Biersch has won many medals for our authentic lagers and ales, which are brewed in-house using traditional methods dating back nearly 500 years. Gordon Biersch is located in 18 states across the country and the District of Columbia. For additional details about Gordon Biersch, please visit http://gordonbiersch.com/.
About CraftWorks
CraftWorks Restaurants & Breweries, Inc. is the largest craft brewery restaurant operator in the country with nearly 200 franchised and company-owned restaurants primarily operating under the Old Chicago Pizza & Taproom, Gordon Biersch Brewery Restaurants and Rock Bottom Restaurants & Breweries brands. As a leader in the casual dining segment, CraftWorks also operates strong regional brands, including ChopHouse and Big River, and employs more than 12,000 people throughout the U.S. All of CraftWorks' restaurant brands have innovative menus with made-from-scratch food and a vast selection of unique craft beer, as well as unbeatable service and loyalty programs that tout over a half-million active members. Based in Broomfield, Colo., CraftWorks is not only committed to serving its loyal guests, but also the communities in which its restaurants operate. In 2000, the CraftWorks Foundation was formed and has contributed millions of dollars, positively impacting communities throughout the country. For additional information about CraftWorks, the foundation and its craft brewery restaurant brands, please visit www.craftworksrestaurants.com.