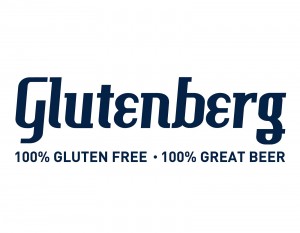 Montreal, Quebec – Glutenberg Brewing Co. and renowned brand builder Global Brewers Guild are proud to announce the creation of a new long-term partnership that aims to increase the availability of Glutenberg beers throughout the East Coast, and to make the young Canadian microbrewery the undisputed leader in the gluten-free beer market in the United States. Besides allowing Glutenberg to gain from the presence of five Global Brewers Guild representatives, in almost 20 states, this agreement will also allow it to benefit from the many business relationships Global Brewers Guild has built during the last 15 years with both distributors and retailers.
Exporting its beers to the United States since 2012, Glutenberg has wind in its sails since it won the gold, silver and bronze awards at the World Beer Cup in the "Gluten-free beer" category. In less than two years, the microbrewery managed to spread its distribution network to 16 states, besides distributing all over Canada, France, Italy and Brazil. Let's remember that in 2013, Glutenberg was opening its new Montreal brewery — a project worth more than two million dollars — giving it a potential production capacity of 80,000 barrels. In 2015, the microbrewery plans to produce between 15,000 to 20,000 barrels.
"We have always been conscious of the fact that even though we offer the best product there is in this category, our high expectations could never become reality without sustained support in our markets. Even in a "niche" category like ours, the competition is intensifying and the increasing demand for gluten-free beers may still catch the interest of many new players. The choice of partnering with a company as renowned as the Global Brewers Guild was obvious for us in this context. We are extremely proud of this new partnership and we are conscious that it will help us achieve our ambitions," said David Cayer, Glutenberg's cofounder and chief business development officer.
"We at Global Brewers Guild are thrilled to have the opportunity to work with Glutenberg and to champion the "Rolls Royce" of gluten-free beers. We are fully confident that we can build this brand to the prominence worthy of a World Beer Cup category sweep just a few years ago. To my knowledge, it's the only brewery to ever achieve this feat. We will be working very closely with the existing distributor network, while strategically adding new points of distribution to take advantage of key category demographics," said Dean Palmer president of the Global Brewers Guild.
About the Global Brewers Guild
The Global Brewers Guild is a "shared representation organization" dedicated to the management, marketing, and retail sales of the world's finest portfolio of hand-crafted beers and ales with 15 years of successful brand building experience for such brands as 21st Amendment, Abita, Allagash, Brooklyn Brewery, Rogue Ales, Uinta Brewing, Victory Brewing, Chimay Trappist Ales, and countless others.
About Glutenberg
Glutenberg is an award-winning gluten-free brewery based in Montreal, Canada. It was founded in 2011 from the collaboration between long-time friends Julien Niquet and David Cayer. The brewery won the gold, silver and bronze awards in the "Gluten-free beer category" at the 2012 World Beer Cup. Known for its audacity and creativity, Glutenberg rapidly established itself as a leader in its category by offering beers of unmatched quality. Today, its beers are available in 16 states, throughout Canada, in France, Italy and Brazil.