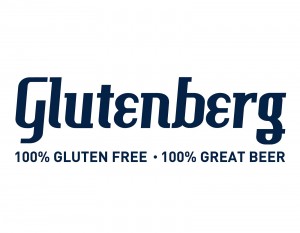 Montreal, Quebec – Glutenberg is proud to announce the inauguration of its new brewery in Montreal. This $2 million investment occurred two years only after the company was founded. Thanks to its new installations, Glutenberg will be able to respond to the increasing demand for its gluten-free beers in the United States. The US distribution strategy was initiated in April 2013.
"With this new plant, our company will eventually be able to produce 100,000 barrels per year. From now on, nothing can stop us from becoming the leader in the gluten-free beer market in North America," said Julien Niquet, Glutenberg's CEO.
In the coming weeks, Glutenberg beers will be distributed in six new States. Glutenberg has signed distribution contracts in Wisconsin (Beer Capitol Distributing, Kay Beer Distributing, Frank Beer Distributors, Lee Beverage, CJW Beverage), Ohio (Beverage Distributors), New Hampshire (Bayside Distributing, Amoskeag Beverages), Rhode Island (C&C Distributors), Connecticut (Rogo Distributors, Star Distributors, F&F Distributors) and Georgia (Savannah Distributing).
These six States join four others where Glutenberg gluten-free beers are already available: Massachusetts (Burke, Merrimack, Commercial, Colonial, Atlas), Vermont (Calmont Beverage), Maine (Pine State Beverage) and New Jersey (Hunterdon Distributors).
"We couldn't be happier for the fellows at Glutenberg! They are firing on all cylinders between the brewery expansion, US market expansion, and the national recognition they are receiving. We are very proud to be their US Importer and Massachusetts distributor and are looking forward to 2014!", said Brian Murphy, Director of Sales & Marketing at the Massachusetts Beverage Alliance.
About Glutenberg
Glutenberg is an international award-winning gluten-free brewery based in Montreal, Canada. It was founded in 2011 based on the collaboration between long-time friends, Julien Niquet and David Cayer. The brewery won the gold, silver and bronze awards in the "Gluten-free beer category" at the 2012 World Beer Cup. Glutenberg Red has just received an accolade from Draft Magazine, which included the Red on its 25 beers of the year list.