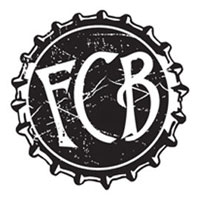 Fort Collins, Colo. — The Fort Collins Brewery, along with Gravity 1020 Modern Tavern is excited to announce the kick-off of the first edition of the Malt Monster Bomber Series, Wallace WeeHeavy, with a Monster Pub Crawl Saturday, April 19th starting at 11 a.m.
The Monster Pub Crawl, where Crawlers are encouraged to dress as their favorite Monster, is open to the public and free to participate, excluding beer. The Pub Crawl will start at Gravity 1020 at 11 a.m. with a Photo Booth event. Crawlers will also pick up their bingo cards from Gravity 1020 before heading down to the four other participating bars.
The Mayor of Fort Collins will host a Malt Monster Costume contest at 2:30 p.m. Cranknstein and Tap N Handle will provide Wallace, WeeHeavy giveaways including pint glasses and t-shirts on a first come, first serve basis.
The Forge Publick House will host a Kick the Malt Monster Keg event. FCB, along with the participating bars will be giving away an additional prize to the winners of the costume contest, kick the keg event and to the participants that receive the stickered pint glass and t-shirt.
Crawlers that go to all five locations and get their bingo cards stamped can turn those cards into FCB within a month for one FCB pint and they get to keep the pint glass.
"Seeing groups of monsters celebrating the release of Wallace at different we're excited to kick-off the new Malt Monster series in such a fun and local way," said FCB's Marketing and PR Coordinator, Kaylee Kulich.
Wallace, WeeHeavy is an intense, malty brew that put the FCB system to the test. A six-hour boil gives the first of the Malt Monster series a deep rich caramel complexity with a slight nuttiness and hints of roast, complimented with a clean, smooth, warming quality that provides balance.
The Malt Monster is an artisanal bomber series of limited release high- alcohol beers. Each unique brew brings FCB's experience in big, but balanced brewing to the forefront. This beer is recommended to be paired with friends or stored in a cellar for years to come.
The Fort Collins Brewery is a family-owned, hand-crafted brewery in Northern Colorado, since 2004. FCB also offers the only full-size restaurant inside a production brewery, Gravity 1020 Modern Tavern, in Fort Collins, Colo.
For more information, visit fortcollinsbrewery.com or call 970-472-1499. FCB Tasting Room is open Friday and Saturday from 11 a.m. to 7 p.m. Tours run both days from noon to 6 p.m. at the top of the hour.