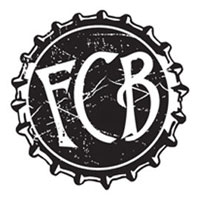 Fort Collins, Colo. – FCB (Fort Collins Brewery) is going back in time for the special release of its Retro Brewer's Lunchbox that is set to hit shelves August and September, 2015.
For a limited time, FCB will reproduce its original variety pack, including 1900 Amber Lager, which has been retired since 2013. The Retro Brewer's Lunchbox will also include Chocolate Stout, Red Banshee, Rocky Mountain IPA and Major Tom's American Wheat (currently named Major Tom's Pomegranate Wheat).
Along with the original case boxes, the brews in the Lunchbox will also be packaged with their matching vintage labels.
"We're excited to offer a limited throwback edition of our popular variety pack to the market, said FCB's Brand Manager Kaylee Kulich. "Those missing the beloved 1900 will have another chance to savor the brew before it disappears again."
The Retro Brewer's Lunchbox will be made available to FCB's 23-state distribution footprint. Consumers in the market looking for specific establishments that carry FCB products are encouraged to use the Beer Finder tool on www.fortcollinsbrewery.com/brews/beer-finder.
About
Fort Collins Brewery & Tavern is a family-owned, handcrafted microbrewery and full service tavern in Northern Colorado, established in 2003. FCB offers an outstanding line up of 50 ales and lagers that can be found on tap as well as in bottles throughout the U.S. For more information, visit fortcollinsbrewery.com or call 970-472-1499. Brewery tours run daily! Create – Share – Savor