Fredrick, MD – Flying Dog is Maryland's largest brewery, but when it comes to the development of new beers, they stick to their commitment to creativity and innovation. Introducing two new, small-batch beers: Brewhouse Rarities Mint Julep Ale and Single Hop Imperial IPA with Ella.
Flying Dog believes that innovation comes from within, which is the basis of the Brewhouse Rarities series. At an annual retreat, anyone on staff can pitch a beer concept for the next year's series. This Mint Julep Ale was the brainchild of two sales managers (and resident cocktail mongers). The idea to incorporate the classic Derby flavor profile into a beer – with healthy dashes of decadent and depravity along the way – was a ringer.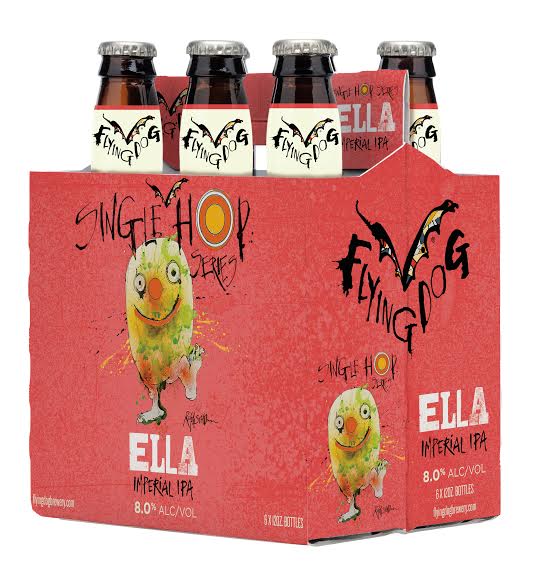 The Single Hop Imperial IPA series (now in its fifth year) showcases the most rare and interesting hop varieties, and Ella is no exception. At a dinner hosted by one of Flying Dog's hop suppliers, head brewer Ben Clark sat next to an Australian hop farmer and waxed poetic about his love for Galaxy hops. The farmer immediate suggested Ella for its juicy stone fruit aroma and flavor.
Both beers will premiere in Flying Dog's tasting room on Friday, April 1 and will be on shelves in all markets where Flying Dog is sold.