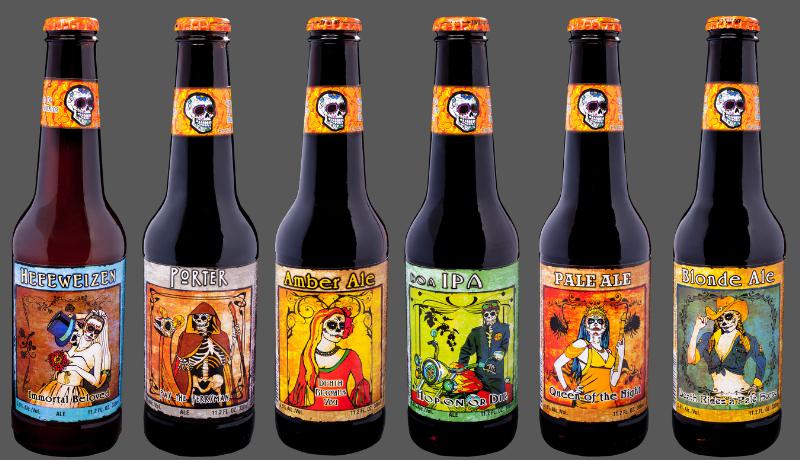 LOS ANGELES — Drinks Americas (OTC: DKAM; "Drinks Americas" or the "Company"), a leading U.S. broker for authentic Mexican craft beer currently present in over 32 states, announced today that as a part of its greater, long-standing initiative to support its investor base, the Company has retained Windmill, a unique and experienced provider of communication design and management services for small public and private companies, to be its representative communications contact for the public and investors.
Timothy Owens, CEO of Drinks Americas, commented, "Drinks Americas is focused on identifying and investing the majority of our brand-building resources on those with the greatest growth potential – such as Day of the Dead Craft Beer, which proves to be right on trend for us. Over the past several months, we have been allocating additional resources to support these growth objectives and our investors, which includes generating greater awareness and communication with the public and the investment community."
He continued, "To this end, Windmill has been brought on to be our communication arm for all inquiries. It's important to the company and our brands that we have open lines of communication and Windmill will assist us in this endeavor. Their experience in corporate communications, investor relations, and financial marketing with public companies should prove advantageous to our team and our investors."
Experienced in corporate communications, investor relations, financial marketing, psychology and design, Windmill is a social media and communication design + management house for small public and private companies, highly effective at servicing the communication needs of companies across a spectrum of industries. Utilizing modern branding, messaging and communication techniques, Windmill's mission is to comprehensively and affordably aid small companies in creating, improving and building perception amongst social and investor communities. Communication design and management services include social media, press releases, marketing materials, public and investor contact, among others.
About Drinks Americas Holdings
Drinks Americas (OTC: DKAM) is the exclusive United States broker for leading premium authentic Mexican beers currently present in over 32 states and is on target to be the leading broker for this growing category in each of the markets in which it operates. All the beers are brewed in Mexico's third largest brewery, Cerveceria Mexicana, which is proudly Mexican owned and uses state of the art processes, fermentation and aging systems. Drinks Americas leading premium authentic Mexican beer brands includes specialty craft beer Day of the Dead, MexicaliÔäó, Rio BravoÔäó, Crazy PigÔäó and Chili DevilÔäó. Drinks Americas(DKAM) brands continues to forge strong connections with consumers through some of the largest retailers and restaurants in the country. For more information on the Drinks Americas and its brands, please visit the www.drinksamericas.com.
Except for the historical information contained herein, the matters set forth in this release, including the description of the company and its product offerings, are forward-looking statements within the meaning of the "safe harbor" provision of the Private Securities Litigation Reform Act of 1995. These forward-looking statements are subject to risks and uncertainties that may cause actual results to differ materially, including the historical volatility and low trading volume of our stock, the risk and uncertainties inherent in the early stages of growth companies, the company's need to raise substantial additional capital to proceed with its business, risks associated with competitors, and other risks detailed from time to time in the company's most recent filings with the Securities and Exchange Commission. These forward-looking statements speak only as of the date hereof. The company disclaims any intent or obligation to update these forward-looking statements.