Stone Brewing Launches in West Virginia, Completes Nationwide Distribution
Stone Brewing products are now officially sold in all 50 U.S. states after the company expanded into in West Virginia earlier this week.
In a press release issued Monday, CEO Dominic Engels called the move a "major milestone."
"Now that we're here, our commitment to fans nationwide is to remain truly independent and continue to deliver innovative and fresh Stone beers," he said.
Earlier this year, Stone added five states — Oklahoma, South Dakota, North Dakota, Wyoming and Mississippi. The San Diego beer company said those additions were made possible by the opening of Stone's East Coast production brewery in Richmond, Virginia, last year.
Knee Deep Expands Distribution to 6 States
Knee Deep Brewing has added six more states to its 31-state footprint.
Knee Deep, based outside of Sacramento, California, yesterday announced plans to expand into Alaska, Illinois, Indiana, Oklahoma, South Carolina and Tennessee. The company will distribute its products through Bill's Distributing in Alaska, Craftroads Beverage in Indiana and Rafa Distributing in South Carolina, according to its website. Knee Deep declined to disclose wholesaler appointments in the other three markets.
"Our only goal is to have our beer available in every craft-centric market in the U.S.," Knee Deep sales and marketing manager Andrew Moore told Brewbound.
Knee Deep also reworked its wholesaler footprint in two existing territories — Nevada and New York. In Nevada, Las Vegas-based Vin Sauvage has will sell the brand statewide, taking over distribution rights in the Northern part of the state from Crown Beverages, based outside of Reno.
Knee Deep is also partnering with T.J. Sheehan Distributing in Upstate New York and Sarene Craft Beer Distributors in Long Island. Sarene recently purchased the brand rights for Knee Deep from Clare Rose.
"They just agreed it wasn't the right fit for either party," Moore said. "There wasn't much concentration on our brand."
Additional expansions are also planned for 2018, Moore said, and a foray into Colorado is on tap for the first quarter of 2018.
To supply the new markets with fresh product, Knee Deep recently invested in two 120-barrel fermentation tanks.
Sales of Knee Deep beer increased 29 percent, to 15,250 barrels, in 2016 and the company is on pace to sell more than 20,000 barrels this year, Moore said. The company also has the capacity to brew as much as 15,000 more barrels in 2018 with the addition of new tanks and new markets, Moore said.
Coppertail Expands in Northern Florida
Tampa-based Coppertail Brewing has added 20 northern Florida counties to its instate footprint. The company announced last month that its Independent Pilsner and Free Dive IPA would be available via Cone Distributing in cities such as Gainesville, Tallahassee and Ocala, among others.
"Free Dive IPA wowed me from the first time I tried it, and after meeting [Coppertail owner] Kent [Bailey] and the team he has put together we knew this was a World Class operation," Cone vice president of sales Charlie Ingrilli said via a release.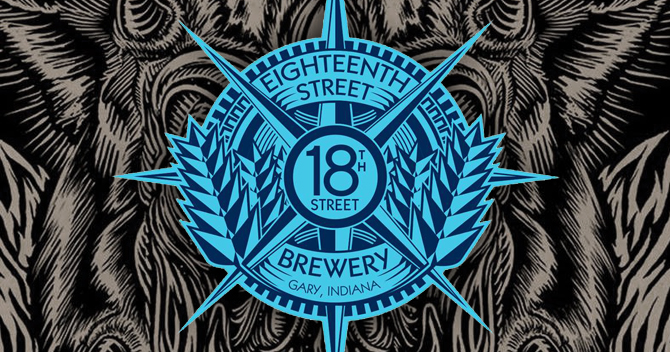 Indiana Breweries Announce New Distribution Deals
A pair of Indiana breweries recently announced instate expansions. Gary-based 18th Street Brewery will partner with Indiana Beverage while McCordsville-based Scarlet Lane will expand via Best Beers.
Indiana Beverage owner Jeff Leetz told NWIndianaLife.com that his company will offer 18th Street's beer to "a potential 3,000 accounts a week" in northern Indiana.
Meanwhile, Best Beers will offer Scarlet Lane's core and seasonal products throughout the Bloomington area.
"Scarlet Lane has never distributed to Bloomington outside of a few package locations, but it's always been a part of Indiana we wanted to work with as we grew the business," head brewer Eilise Lane said via a release.
7G Begins Construction on $12 Million Warehouse
Iowa-headquartered 7G Distributing LLC last month broke ground on a 110,000 sq. ft., $12 million distribution warehouse in Davenport, according to the Quad City Times.
The company, which sells Anheuser-Busch brands, a variety of craft offerings and operates warehouses in Cedar Rapids and Dubuque, reportedly sells close to $100 million in product annually while servicing 14 eastern Iowa counties.