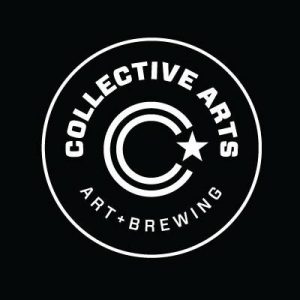 Hamilton, ONT — Collective Arts Brewing announced today that they will be taking full ownership of the Arts & Science Brewery in Hamilton, Ontario. Arts & Science is the joint brewing facility that opened in 2015 by both Collective Arts and Nickel Brook Brewing.
Collective Arts is excited to further to invest in the Hamilton brewery, and will continue to brew for Nickel Brook for the next two years. Collective Arts is committed to completing a larger taproom and hospitality centre to turn the Hamilton brewery into a true destination for beer, art, and music. Nickel Brook will also continue to brew in its facility in Burlington and is exploring options to open another brewery in the Niagara Region.
"We have worked harmoniously for two years, but we both recognized that long term, both breweries need their own place to call home," explains Matt Johnston, CEO of Collective Arts Brewing. The current Arts & Science staff will remain in the same positions, and will be transferring over to become Collective Arts Employees. Ryan Morrow will continue to operate as Brew Master for both companies.
Collective Arts was founded in 2013 on the belief that creativity fuels creativity. Collective Arts is committed to fusing the craft of brewing with the inspired talents of emerging artists. The beers are designed to be as diverse, creative and unwavering as the artists profiled; respecting tradition but not constrained by it. Collective Arts beers have been recognized for brewing excellence by the World Beer Cup, the International Brewing Awards and at the Ontario and Canadian Brewing Awards. Collective Arts features limited-edition works of art by artists and musicians that change every few months. To date over 600 artists and musicians have been featured and championed by Collective Arts.