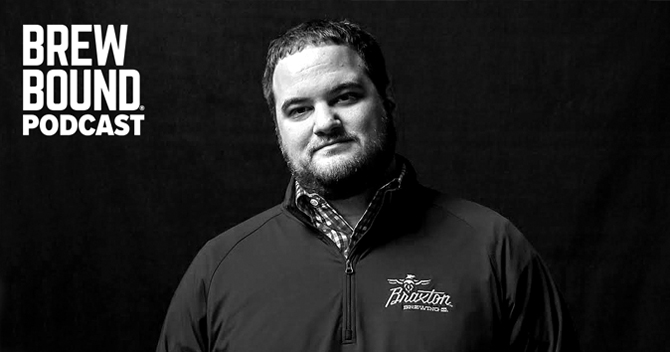 Braxton Brewing co-founder Jake Rouse views collaborations as a "really unique opportunity to learn."
In just three years, his company, based across the river from Cincinnati in Covington, Kentucky, has already established collaborative brewing projects with the 2018 Breeders Cup, Graeter's Ice Cream and Sweetwater Brewing, among others.
Those initiatives have allowed the company to not only learn from their partners but also to build brand awareness with consumers who are less familiar with the Braxton name.
"Across the entire country, brands are really struggling," he said. "If you are not local in a market, it is really, really hard to gain the attention of a buyer and more importantly to gain the attention of a customer."
By partnering with Sweetwater Brewing, which is based in Atlanta, Rouse said both companies were able to benefit by leveraging the strengths of their brands in the markets where each one is strongest.
"Our brand is going to carry more weight up here, in Cincinnati, Northern Kentucky, Dayton, and you're going to help us a ton in Tennessee, Lexington, Louisville, and it worked incredibly well," he said.
In episode four of the Brewbound Podcast, editor Chris Furnari sits down with Rouse to discuss his journey as a beer entrepreneur, collaboration and partnership strategies, and managing rapid growth.
Throughout the conversation, conducted in mid-August 2018, Rouse also discusses Braxton's company culture, how the company has professionalized as it has grown, why it launched a $15.99 15-pack, and the loneliness of being a founder.
Also in this episode: Brewbound assistant editor Justin Kendall shares the latest news and runs down our segments.

You can listen to episode four of the Brewbound Podcast above, as well as on iTunes. The episode is also available on Google Play, Stitcher, Spotify, and Soundcloud. New episodes of the Brewbound Podcast, which is co-hosted by Furnari and Kendall, are published every Thursday.
Episode five, featuring Three Weavers co-founder Lynne Weaver, will be released on Thursday, Oct. 11.
For questions, comments or suggestions, please email podcast@brewbound.com.