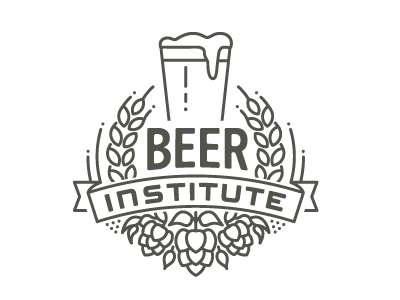 Former American Beverage Association (ABA) vice president of government affairs James A. McGreevy III has been named the new president and CEO of the Beer Institute.
McGreevy will lead the trade association's efforts to represent the beer industry before federal and state lawmakers, as well as other regulators, when he assumes the role on June 23. McGreevy had been with the ABA since 2005 and represented the interests of non-alcoholic beverage producers, distributors and franchise companies.
"I'm thrilled to be joining the beer family," he said in a press statement. "I look forward to leading the Beer Institute staff and working with our diverse membership to take on what I know are complex and challenging issues. I'm familiar with the job of representing a diverse constituency and the job of finding unity and consensus among otherwise fierce competitors. It's exciting to take the lead of this industry at a time when we have so much to do."
McGreevy takes over for Joe McClain, who left the organization in December.
Tom Long, the CEO of MillerCoors and current chairman of the Beer Institute praised McGreevy as an "exceptional leader," adding that he has "a clear understanding of how to represent the nation's brewers and beer importers before Congress and others who write and influence policy and regulation."
"He has a record of leadership and is a proven advocate," Long said in a press release. "We are certain that Jim's work with non-alcohol beverage producers will translate to the beer industry,"
Added Luiz Edmond, incoming BI chairman and CEO of Anheuser-Busch InBev, "Jim's talents and experience are the right fit for the Beer Institute," he said. "Beer faces many challenges on a host of complex industry issues, but Jim's record gives us confidence in his leadership. We welcome him to the beer family."
McGreevy has been deeply involved in the political scene over the past two decades. He served as a lead advance person for John Kerry's 2004 U.S. presidential bid, as well as the deputy finance director for Skip Humphrey's 1998 Minnesota gubernatorial campaign. McGreevy also served as the finance director for the DFL Senate Caucus campaign, and was the Northeast Pennsylvania field director for the 1992 Clinton-Gore U.S. presidential campaign.