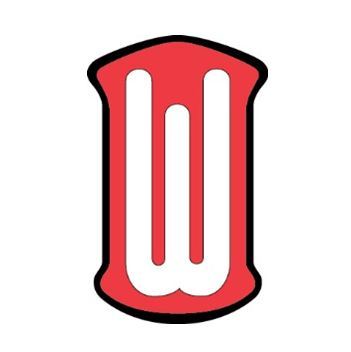 Chicago, IL — The Illinois craft beer market is poised to get even more exciting on Jan. 6 when brewery Ale Asylum launches statewide with distributor partner Wirtz Beverage Illinois. Tapping into a new market, it will be the first time the well-loved and widely sought-after Ale Asylum is available outside of Wisconsin. The Madison-based producer is the state's fastest growing brewery. Its flavorful craft beers are also among the state's best-selling brands.
"In Wisconsin, Ale Asylum is flying off the shelves. And, it's not uncommon to hear of people making special trips there just to get it," said James Wirtz, Craft Beer Specialist, Wirtz Beverage Illinois. "The company has this great dichotomy: edgy yet traditional, rebellious yet professional. It's what makes them exciting, unique and at the same time so consistent. People love that and we think beer drinkers in Illinois will be equally enthralled!"
Setting out to change the way beer was tasted, perceived and experienced, brewmasters and entrepreneurs Otto Dilba and Dean Coffey founded Ale Asylum in 2006. From the start, the pair insisted upon using all-natural ingredients and traditional approaches coining the motto 'Fermented in Sanity' to explain their brewing philosophy. The founders also design the beer's labels using their signature "tattoo test" method, meaning if it wouldn't make for a cool tattoo it simply isn't good enough. Quickly, the company amassed a strong following in Madison and Milwaukee selling thousands of barrels annually. Ale Asylum launched statewide in Wisconsin in 2012. To meet growing demand, the brewery recently settled into an expansive new facility, doubling production without sacrificing its high-standards.
"We don't make malt beverages, we make beer: traditional, delicious, well-made beer," said Ale Asylum founder Otto Dilba. "We do it all ourselves, from producing to packaging. It's about quality and consistency and we'll be damned if either are compromised. So we'll continue to do it, no matter how much we grow, to ensure a great beer every time."
"Wirtz Beverage has that same hunger, commitment and passion," continued Dilba. "Already, the company is a tour de force in the craft beer industry, because they do things right. With Wirtz Beverage, it's also all about quality and consistency."
Come February, the following Ale Asylum craft beers will be available statewide in Illinois both in bottle and on draft:
HOPALICIOUS — Hopalicious is the company's flagship beer. Eleven separate additions of cascade hops give this American pale ale its lush citrus aroma and bold hop flavor, 5.8% ABV.
AMBERGEDDON — With a fury of hop flavor and a hint of malt backbone, this west coast amber is part ale, party sensory eruption and all American, 6.8% ABV.
MADTOWN NUTBROWN — The nutbrown ale is velvety smooth with a rich caramel aroma. Seven different malts provide just the right touch of sweetness with a creamy finish, 5.5% ABV.
BEDLAM! IPA — A chaotic blend of Citra hops and Belgian-style yeast gives this Belgian IPA an aroma of summer fruit with a bright hop presence and plush finish, 7.5% ABV.
In the year ahead, Ale Asylum will continue to release new seasonal and year round artisanal selections. Those offerings will roll out in Illinois and Wisconsin on a by-state basis.
About Ale Asylum
Madison, Wisconsin based craft beer producer Ale Asylum was founded in 2006 by Otto Dilba and Dean Coffey. The company's brewing philosophy is 'Fermented in Sanity' which explains its dedication to all-natural ingredients and traditional technique to create the highest-quality beer every time. Ale Asylum produces and packages all of its products in-house at its facility which includes six seasonal and six year round beers. The facility also boasts a Tasting Room and Brewery Tours for guests. To learn more about Ale Asylum, please visitwww.aleasylum.com.
About Wirtz Beverage Illinois
Wirtz Beverage Illinois is the state's most established alcohol beverage distributor with operations statewide serving premium wine, spirits and craft beer brands. The family-owned and operated company is an affiliate of Wirtz Beverage Group, one of the nation's leading alcohol beverage distributors. With nearly $2 billion in annual sales and 2,500 employees, Wirtz Beverage Group has interests in Illinois, Iowa, Minnesota, Missouri, Nevada and Wisconsin. To learn more about Wirtz Beverage, visit its website at www.WirtzBev.com.