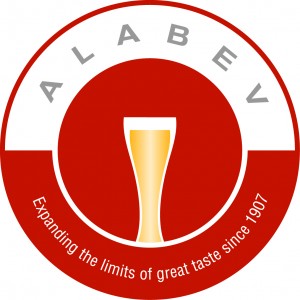 HUNTSVILLE, AL– AlaBev announces the packaging of flagship beers from Yellowhammer Brewery coming in early August. Three year-round favorites, Yellowhammer White, Rebellion and Lost Highway, will be offered in six packs at Huntsville retailers, restaurants and bars, as well as select Birmingham retailers.
"Yellowhammer Brewery is stepping out to provide a more diverse selection of bottled craft beers in the Huntsville market," states Harry Kampakis, Owner of AlaBev. "Not only does this give variety to the people, but also leaves no limitations on enjoying this brew.
Yellowhammer White, a Belgian white, is perfect on a hot day with hints of spice from kaffir lime leaves and fresh ginger. Their Rebellion Red Ale is crisp, refreshing and contemplative as it is brewed to a deep red and inspired by German brewing tradition with notes of malt and caramel capped with a light hoppy bitterness. While their black lager, Lost Highway is brewed with a blend of German Munich malt, Vienna malt and roasted wheat malts, which give the beer a smooth toasty character. Until now these three products have been available only on draft.
"Our growth has enabled us to begin putting flagship brews in 12 ounce bottles so you can more readily enjoy the beer at home or where ever you like," states Bill Roark, Partner of Yellowhammer Brewery. "We are delighted that this expansion introduces our products to new customers. It is an exciting step forward for Yellowhammer Brewing and for beer lovers in Alabama."
For more information on Yellowhammer Brewing or AlaBev, please contact Matt Kilpatrick at 205-516-3122.
ABOUT ALABEV
AlaBev was founded in 1907 in Birmingham, Ala. AlaBev currently distributes to the areas surrounding Birmingham, Huntsville and Montgomery. They distribute domestic beer, domestic craft and specialty beer, imported beer, organic beer, draught beer, flavored malt beverages and coolers, cider, wine, alcohol free beverages and specialty foods. AlaBev is currently the largest distributor of domestic craft and specialty beer within Alabama.
About Yellowhammer Brewing
Yellowhammer Brewing first opened in downtown Huntsville in 2010. We are dedicated to providing a premium quality beer, drawing on Belgian and German brewing traditions with a Southern interpretation. We are committed to making beer that people want to drink. We seek out the highest quality ingredients, whether importing sugar from Belgium or kaffir lime leaves from California.