Founded

2012

BREWERY TYPE

Not specified

Address

CA

Map

Overview

MUST BE 21 TO FOLLOW: Find Us on Twitter/Instagram @101northbrewing Barley, hops, water, yeast. That's all. Aside from the occasional oats, wheat, rye, maze, honey...

ANNUAL PRODUCTION

Unknown

DO YOU WORK FOR THIS BREWERY?

Help us keep this listing up to date.
Request access to edit this brewery listing

101 North Brewing Company recently contributed their first two additions to the surging canned beer phenomena, both in 16-ounce six-packs.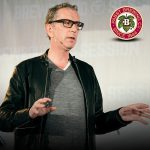 Three months after departing Duvel USA, beer industry veteran Simon Thorpe has been tapped as the new CEO of Pabst Brewing Company. Thorpe — whose career also includes stints with InBev, Crayola, Kellogg's, Tambrands and Unilever — will take over the CEO position from Eugene Kashper, who will continue to serve as a principal owner and the full-time chairman of the Pabst board.
Year Round Beers
Beer Name
Style
No records to display.
Seasonal Beers
Beer Name
Style
No records to display.