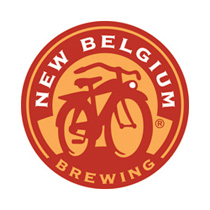 FT. COLLINS — New Belgium Brewing, maker of Fat Tire Amber Ale, is once again hosting "The Glass That Gives" program, in which the purchase of nucleated Belgian globes benefit nonprofit organizations. So far, nearly 5,300 sets have been ordered and 350.org, People for Bikes, National Sustainable Agriculture Coalition and Waterkeeper Alliance are reaping the benefits. The campaign runs through December 31, so it's not too late to order the festive two-pack gift box for the last people on your shopping list.
Each glassware set is available for only $8.99, with $1.00 from each purchase going to one of the four beneficiaries. The globes are available in two sizes: the smaller 12/14 oz. glasses (12 oz. to the line, 14 oz. to the top) and the classic 16/18 oz. globes. Built to enhance the beer tasting experience, the globe shape captures and directs the beer's aromas toward the nose, while a narrow opening benefits the foam. The logo etching on the bottom provides nucleation, designed to refresh and release flavors and create a continuous stream of bubbles. It's all balanced atop a sturdy stem to keep hands from warming the beer and allow for unobstructed viewing.
Additionally, don't forget to send free, custom-made holiday cards through www.newbelgium.com. Join the more than 625 people who have already sent a "give cheer + drink beer" online card to friends and family. You simply pick the card shape and background, throw in a little ditty or poem, add an email address and send! As an added bonus, New Belgium will donate $1.00 to one of the selected nonprofits for every card created.
The nonprofits you can support by participating in "The Glass That Gives" program include:
Join New Belgium's online holiday festivities at www.newbelgium.com to buy glassware, send cards and stock up on other souvenirs.
About New Belgium Brewing Company:
New Belgium Brewing Company, makers of Fat Tire Amber Ale and a host of Belgian-inspired beers, began operations in a tiny Fort Collins basement in 1991. Today, the third largest craft brewer in the U.S., New Belgium produces nine year-round beers; Fat Tire Amber Ale, Sunshine Wheat, Blue Paddle Pilsner, 1554 Black Ale, Abbey, Mothership Wit, Ranger IPA, Belgo IPA and Trippel, as well as a host of seasonal releases. In addition to producing world-class beers, New Belgium takes pride in being a responsible corporate role model with progressive programs such as employee ownership, open book management and a commitment to environmental stewardship. For more information, visit www.newbelgium.com.