Anheuser-Busch InBev Sells Stake in Distell Group, Evaluates Ad Buying Strategy
The MegaBrew shakeout continued for Anheuser-Busch InBev this week with the divestiture of SABMiller's 26.4 percent stake in South African alcoholic beverage company, Distell Group.
"Anheuser-Busch InBev has entered into a binding agreement to sell its entire indirect shareholding in Distell Group Limited to the Public Investment Corporation (SOC) Limited," the company wrote on its website.
The sale was another in a string of moves to satisfy antitrust regulators in the $100 billion MegabBrew deal to acquire SABMiller.
In other A-B InBev news, the company is evaluating its ad-buying strategy for 2017, according to The Wall Street Journal.
"As a leading CPG company, it is part of our best practices to regularly review our approach to our media operating model," an A-B InBev spokeswoman told the Journal in a statement. "Following the combination with SABMiller, we are currently assessing our media planning and buying model and whether a global media agency review would be required."
A-B InBev is reportedly searching for a consulting firm to review its ad buying practices, which could occur in the second quarter of 2017. It's not surprising that, after swallowing up SABMiller, the company would want to consolidate its agency relationships and trim costs.
In 2015, A-B InBev and SABMiller spent a combined $1.08 billion on U.S. measured media, according to ad-tracking firm Kantar Media, the Journal reported. A-B works with a number of agencies, including WPP PLC, Plublicis Groupe SA, Dentsu Inc. and Interpublic Group of Cos.
Camden Town Brewery beers Coming to U.S.
A-B InBev will bring London's Camden Town Brewery to New York this month, according to the Telegraph.
This is just the first step of a multinational expansion plan set forth by the world's biggest beer company for the 9-year-old U.K. brand.
A-B InBev, which purchased Camden Town at the end of 2015 for around $100 million, is investing more than $31 million in the brewery's new facility in Enfield.
Heineken Acquires Punch Taverns
Dutch beer maker Heineken announced Thursday the acquisition of about 1,900 pubs across the United Kingdom under the Punch Taverns banner for $502 million.
The move makes Heineken, which already owns a stake in 1,049 Star Pubs & Bars, the third largest pub operator in the United Kingdom. The Punch pubs will be integrated with the Star brand.
"Today's announcement is a huge vote of confidence in the Great British Pub," David Forde, managing director of HEINEKEN UK, said in a press release. "Our proven track record of success demonstrates that well invested and well run pubs in the leased and tenanted sector can thrive. Today's development is good news for pub-goers across the UK who will see the benefit of better pubs in their communities. We look forward to welcoming new licensees in to Star, and to working with them to grow their businesses."
The deal is subject regulatory approval.
MillerCoors CEO Sits Down with the Chicago Tribune
In a recent interview with the Chicago Tribune, MillerCoors CEO Gavin Hattersley discussed his attempts to turnaround the company and stop the bleeding of about 1 million barrels of beer annually.
"You don't have to be a rocket scientist to work out if you continue to lose 10 million barrels every eight years, you're not going to be around for much longer," Hattersley told the paper.
Hattersley also discussed his strategy for acquiring craft breweries.
"We wanted to fill a hole in our portfolio, so local and generally more hoppy, full-flavored beers was a gap in our portfolio," he said. "It's not a necessity that they play a national role or have the ability to be national, but it would be nice if one of them did one day become a more national play like a Goose Island or a New Belgium. They had to get through those few filters. Was this a gap in our portfolio? Definitely a regional play? Did it have potential to grow beyond that? How did it look in our distribution network?"
Also, don't look for the debt that Molson Coors took on in the ownership deal for MillerCoors to stop any future acquisitions.
"It won't be a constraint on us if the right deal came along," Hattersley said. "We've got a very clear idea of who we'd like to be partners with."
BA Chief Economist Questions Legal Marijuana's Impact on Beer
There's been a lot of talk lately around how legal marijuana might be affecting beer sales. Cowen and Company analyst Vivien Azer caused a buzz with her report that legal weed was hurting beer sales in markets where its been legalized — notably, the city of Denver, Colorado and Oregon and Washington state.
But not so fast, says Brewers Association chief economist Bart Watson.
"I don't purport to know what the long-term effects of marijuana legalization will be, I can say that I see no evidence that legalization has had an effect on beer sales in the short term," Watson said in a column on the BA's website.
Among Watson's points: Nielsen data, which Azer used for her report, doesn't account for brite tank sales, which, in 2015, equaled 3.3 percent of total shipments in Colorado. That's the highest percentage in the nation, Watson wrote.
"That doesn't even count to-go sales and other ways brewers are selling beer that isn't being measured," Watson wrote. "Given that premises use TTB data is up 57 percent this year, that could explain a large portion of any declines being seen. And that's exactly what you see if you look at excise tax data/shipment data. In fact, the Colorado Department of Revenue shows that consumption of beer in Colorado is up relative to 2015."
Watson also noted that his analysis doesn't suggest that marijuana won't have any impact on beer sales, rather that he doesn't "see anything definitive one way or the other."
Brewers Association Talks FDA Menu Labeling Guidelines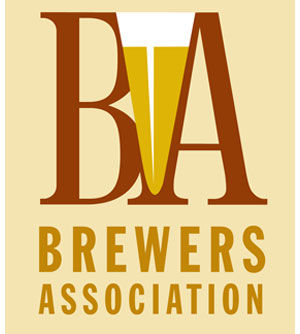 The U.S. Food and Drug Administration's enforcement of menu labeling is slated to begin in May.
So what does that mean for brewers? The Brewers Association is still sorting it out with the FDA's Office of Nutrition and Labeling.
BA director Paul Gatza wrote that the trade organization's discussions with the BA have centered on the types of nutrient information that consumers are seeking.
"Among the reasonable bases that data can be sourced from by restaurant chains are calculation of the 11 required nutrients (calories for menus and menu boards and 10 others available upon request) via recipe, via an accurate database, or via analytical testing," he wrote. "FDA suggested an approach for the Brewers Association would be more robust analytical testing of beers by style that we have already done – more styles and more samples. The Brewers Association can build a database for the nutrients other than calories and carbohydrates based on average analysis, which for most nutrients can be listed under the insignificant amount data point for each nutrient.
"Brewers would need to provide their own data points for calories and carbohydrates, and the Brewers Association will be looking at some of the online calculators in the coming days," he continued. The next step would be creation of the online resource in the members only area of BrewersAssociation.org."
The FDA is also interested in developing a program to analyze "each constituent ingredient in beer and develop the nutrient levels for different malted and unmalted grains and hops and other common ingredients to create a recipe calculator."
That effort could take some time, however. Learn more on the BA's site.
The Top Hops of 2016
The BA also recently released its Hop Survey of the top hops used by brewers in 2016, and the top of the chart was dominated by Cascade and Centennial for the eighth consecutive year.
Elsewhere, newer hops Citra and Mosaic claimed the No. 5 and 7 spots.
Here's what the top 10 looks like:
Cascade
Centennial
Chinook
Simcoe
Citra
Amarillo
Mosaic
Crystal
Hall Mitt
CTZ
Jack's Abby Opens Springdale Barrel Room
The brothers behind lager-focused Jack's Abby have opened a spinoff of their popular Massachusetts craft brewery — the Springdale Barrel Room — in an adjacent building to their original space in Framingham.
Springdale will be focus on aged, sour and experimental beers from what the Hendler brothers say will be the largest barrel-aging program in New England.
The opening day taplist included four sour beers, two IPAs, a saison, a Belgian dark ale, a porter and two funky beers. See the taplist here.
Side Project Opening New Tasting Room Sunday
St. Louis' Side Project Brewing will open a new tasting room on Sunday, December 18, according to the brewery's blog.
The new tasting room, located at 7458 Manchester Road in Maplewood, Missouri, will be open for the first time from noon until 7 p.m. and feature several draft and bottle offerings, including the limited-release Side Project Foedre Fermier saison that was fermented and aged in a medium-toast Missouri oak foedre with local microflora.
Crane Brewing Opens Taproom
Crane Brewing Company opened its taproom last month in the Kansas City suburb of Raytown, Missouri. The 1-year-old brewery started as a homebrewing phenomenon by Michael Crane.
Crane's sour and wild ales are among some of the more beloved beers in the Kansas City area. The Kansas City Star has a nice profile on the young company, including comments from Crane, who serves more as a pilot brewer and ambassador these days.
"It's a lot of work and I don't want to be lifting 50-pound sacks every day," Crane told the Star. "The actual brewing is definitely a young man's occupation. I get to do more of the fun stuff, the sampling, the best job in the world.