The craft beer scene keeps getting hotter in the Sunshine State.
Brew Hub, a contract brewing network, has named the first three clients for its brewery in Lakeland, Fla. — BJ's Restaurant and Brewhouse, Cigar City Brewing and Orange Blossom Pilsner.
Brew Hub will install brewing equipment in the Lakeland facility in the first quarter of 2014, conduct test brews in April, initiate a soft rollout in May and conduct full production by June. In the first year, Brew Hub will produce for the three breweries a minimum of 40,000 barrels and a maximum of 75,000 barrels. The beer will be distributed throughout Florida and eventually other parts of the Southeast.
"In all three situations, we have a mutual appeal, a mutual respect and, more importantly, a mutual benefit," Brew Hub founder Tim Schoen said.
The agreements mark the first commercial movement from a potentially disruptive contract brewer with an ambitious model — one that has the flexibility to work with both emerging and well-established breweries.
The Points of the Scale
When trying to measure the long-term viability of potential clients, Schoen spoke with local retailers, distributors and consumers and found that the three brewers have garnered both respect and demand. They have also operated in Florida for multiple years, desire more capacity and represent the three sizes that Schoen has identified as agreeable scales for the network.
Despite its nationally-renowned reputation, by the numbers, Tampa-based Cigar City represents a mid-sized brewery. Joey Redner, the founder and CEO of Cigar City, said that his brewery produced about 17,000 barrels last year and is on pace for about 25,000 barrels this year. The current facility has a maximum capacity of about 55,000 to 60,000 barrels, which he said could be reached at the end of 2014.
Rather than building a new brewery or a new brewhouse and removing the old one, Redner will instead drive east on Route 4 for about 45 minutes until he hits Lakeland, where he'll retain control of his brewery's future.
"What the Brew Hub allows us to do is grow with capacity ahead of us as opposed to always catching up to it, the way that we've been doing it in the past," Redner said.
On the larger side, California-based BJ's has 144 locations in 16 states across the country, including 15 locations in Florida (three in Tampa and St. Petersburg region, three in greater Orlando and four in or near Miami). Schoen said that BJ's will produce nearly 80,000 barrels in 2013.
Orlando-based Orange Blossom Pilsner, brewed by Tom Moench, represents the smaller side of Brew Hub's scale. Moench, who has never owned a brewery, has contracted his beer since its inception in 2003.
Orange Blossom could also serve as an example of a brewery that benefits from Brew Hub's multiple dimensions. While a brand as established as BJ's may not require too much help, Schoen said that Brew Hub will do more than just brew; it will advise less-developed breweries in marketing, distribution, government issues and pricing, among other variables.
"We've got to be able to provide that service and market intel to some of our craft partners," Schoen said. "That's going to be a hell of an advantage."
Fitting the Model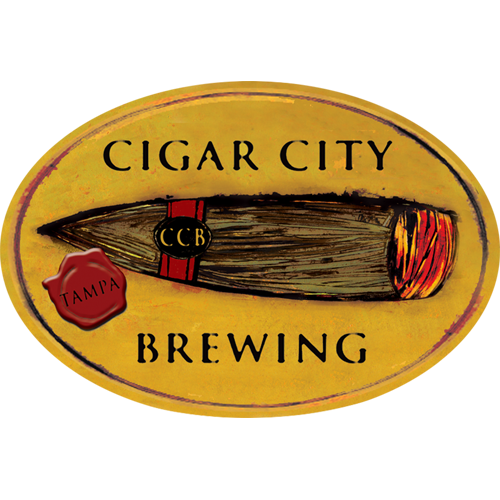 Redner said that Cigar City has struggled with capacity issues for a long time, perhaps because of his aversion to borrowing money. He doesn't like the idea of losing control of his own facility and spiraling into debt, which could limit his brewery's flexibility.
"I understand it's not how everyone looks at things, but I fundamentally believe that anytime you're carrying debt, someone has a covenant over you," he said.
He's never contracted Cigar City beers in the past because partners have always wanted to limit yeast strains or packaging options and change ingredients. With Brew Hub, it's a different story. Redner said that Schoen has so far accommodated his wishes, such as the need for an oversized mash tun.
Answers are easier to come by when you've got a $100 million investment to back the idea, however, the connection has more to it than that; there's history. A few years ago, Paul Farnsworth, Brew Hub's head brewer, installed Cigar City's quality assurance, quality control (QAQC) lab, which Redner said has since improved the quality and consistency of his beer.
The decision to at last contract his beer speaks to Redner's confidence in Brew Hub, its equipment and Farnsworth, who he said has tons of knowledge and training experience, an advanced tasting palate and a quick understanding of flavors.
"He knows more about brewing than I do," Redner said. "I'm very comfortable saying that."
Schoen said that he's spoken with distributors outside of Florida who are aggressively pushing to get Cigar City on their portfolio. Redner said that aside from the Dakotas and Wyoming, he's received distribution offers in every state in the U.S. This evidence tells Schoen that Cigar City can become a top tier, rapid-growth brand and that Brew Hub could help the brewery reach its apogee.
Redner said that Brew Hub will enable him to produce about 10,000 to 20,000 barrels in the first year of the partnership, with the potential for a 50 percent increase in the second year. The added capacity will allow Cigar City to brew at the Lakeland facility faster-turning beers, such as Florida Cracker White Ale and Hotter Than Helles Lager, and focus on longer-process beers, such as Hunahpu's Imperial Stout, at the original brewery.
Meanwhile, Brew Hub won't interfere with the existing distribution partnerships of its clients. For example, Cigar City will continue to work with J.J. Taylor and Brown Distributing Company, which will be able to pick up Cigar City's beer at Brew Hub docks in May or June.
Building the Base
In the next three to five years, Brew Hub plans to give its clients more regional options. The company also hopes to soon announce brewers outside of the Southeast that would like to distribute in Florida, a state often associated with significant market potential.
Brew Hub is still planning for five locations — Lakeland, the mid-Atlantic or Northeast, the Midwest, somewhere around Texas and the West Coast or Pacific Northwest — however, because of heavy demand, the company is already thinking about adding more locations, so long as it hits 70 percent of craft beer consumers within a 350-mile radius. Schoen said that he's already begun surveying sites, eyeing real estate and talking with city economic developers in two markets. He also said that he's begun negotiating exports across Europe, Australia and China.
While the freshness and the name of the beer resonates with consumers and adds to the feeling of locality, Schoen wants Brew Hub to fit into Florida's already-booming craft beer scene with a 3,000 square-foot tasting room. This follows the trend of making a brewery not just a place of production, but also a destination.
The tasting room, he said, will immerse consumers in the beer and the brands and enable them to meet brewmasters, such as Farnsworth, who will regularly spend time there. The tasting room will also offer growlers, 6-packs and food from local food trucks and nearby restaurants. Brew Hub won't offer the food for profit; it will be free for the consumers.
"It's really about making the experience more genuine," Schoen said. "That's our contribution to the community."
Schoen will speak today at Brewbound Session San Diego 2013 about the state of contract brewing.