There is little doubt that most beer salesmen would consider a job heading up sales for Dogfish Head to be one of the most coveted positions in craft.
And there was a time when Adam Lambert, the man who held that position, VP of Sales, until the end of November, would have agreed.
"I couldn't have had a better experience or seven-year run in my life," he told Brewbound during a recent phone interview. "The challenges that we went through at Dogfish getting beer out the door, the pain that we felt when we weren't able to fulfill orders, not having enough beer and closing markets, the pent up demand from the TV show, competing with 3,000 breweries across the country – it was one heck of a ride."
But Lambert switched rides nevertheless: in October he took a job with much smaller New Holland Brewing. With the move to Michigan, he takes over a similar position with a much less well-known brewery, and a much smaller one, as well — it sold  29,000 barrels in 2013, according to Brewers Association records. That's a far cry from Dogfish Head's 202,000 that same year.
With a career that includes successful stints with Rogue Ales, SLO Brewing and Wine Warehouse – Lambert often compares his day-to-day job as a beer salesman to war, one where he constantly battles competitors "in the trenches."
With more than one new brewery opening every day in the U.S., competition in the craft space is at an all-time high and in order to win, newly minted craft brewers will need to roll up their sleeves and get to work.
"You can never underestimate hard work," Lambert said. "In England, we call that grafting. Growing up in England, you look at tradesmen who always really aspired to be incredible at their trade. Selling beer is my trade. From the moment I can remember actually working, I have felt that if you work hard and you have incredible work ethic, people will recognize it and help you get to new levels."
Still, the question remains — why would Lambert leave a business that he helped to grow from 58,000 barrels in 2008 to more than 200,000 barrels in 2013? Brewbound recently discussed his decision to leave Dogfish Head, the keys to becoming a successful beer salesman, and what he hopes to accomplish at New Holland.
The following is a condensed transcript of the conversation, which has been edited for clarity.
Brewbound: Talk to us about your time at Dogfish.
Adam Lambert: It was an emotional roller coaster, all in a good way. I couldn't have had a better experience or seven-year run in my life. The challenges that we went through at Dogfish getting beer out the door, the pain that we felt when we weren't able to fulfill orders, not having enough beer and closing markets, the pent-up demand from the TV show, competing with 3,000 breweries across the country – it was one heck of a ride. Helping to build systems, a team and being a part of that growth…that was an incredible run. Dogfish was in a great position when I got there and in a great position when I left. They are set to win. They are set to succeed.
BB: When word spread that you'd be parting ways with Dogfish, I think it caught many in the space by surprise. You spent seven years with Dogfish Head and helped the company sell more than 1 million combined barrels of beer, so why depart from one of the world's highest-rated breweries to work for a smaller organization like New Holland?
AL: I always look to challenge myself. Obviously there were plenty of challenges left for me at Dogfish Head, but there are certain times in your life when you get a chance to look back on things. I'm 43, have been selling beer for 20 years and have had the chance to work for some incredible brands. I think New Holland is an incredible brand and brewery and this is another great challenge and opportunity to be a part of their family too.
BB: Is there an advantage to being able to work for a smaller craft company like New Holland?
AL: I think it is in my DNA to work as hard as I can day-in, day-out. At New Holland, I will be able to be a bit more nimble. I'll be selling less volume, and I can do things faster. I'll bring a lot of back of the house foresight and will be able to draw on a lot of my experiences over the years so I am not trying to recreate any answers to problems.
BB: What will you bring to New Holland?
AL: I've experienced things a few times already — things like business planning, managing financial and sales mechanics. It is the unglamorous part of the beer business, but I have become really proficient in working with wholesalers, writing business plans, analytically breaking down the beer world in terms of distribution, retailers, launching brands, building teams. There is some incredible upside at New Holland and they have an awesome sales team that we can build on.
BB: Anything else you'll be focused on?
AL: I have always taken pride in managing the financial end of sales. That becomes more critical when you grow. Overall spends, how you justify bodies, how you pay for positions and managing your investment in people. I'll be looking to take financial analytics and volume analytics and make all of those measurements make sense.
BB: Was there anything that you were able to accomplish at Dogfish or Rogue that you believe will help you as you move into your role with New Holland?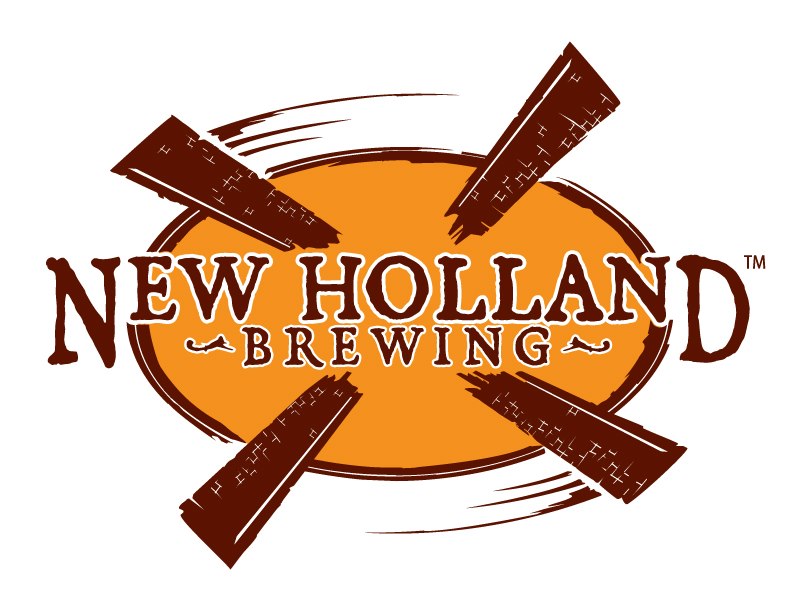 AL: At Rogue, I never truly had an opportunity to interview distributors, pulse the retailers and get an understanding of what people were drinking. I didn't get a chance to perform really deep, elaborate distributor interviews and the process of going in and surveying the market and physically rolling out that market — I never really had that opportunity at Rogue. That was an awesome experience for me at Dogfish Head. We really did a super, deep dive on distributors in new states we were entering. When we did roll out, we were buttoned up on every detail – the timing of when beer would roll out, the price to retail, rollouts and rollout parties. We made it a point to get in and see national accounts before we even rolled product out and we got authorizations. That was where I got a true education.
BB: Anything particularly memorable from Dogfish Head?
AL: When we closed those four states and pulled the portfolio out of some other markets. Closing states and having to call people that I had done business with and telling them that we didn't have enough beer – that was tough. The highs of opening a market and seeing all this fanfare to the lows of having to close a market and seeing distributors and retailers upset with you. Those were two big parts of my skill set that I got to add at Dogfish.
BB: At New Holland, you'll be tasked with selling Dragon's Milk — an oak-aged imperial stout — as an anchor brand. How will that be different from relying on a brand like 60 Minute IPA for a good chunk of your sales?
AL: I got to sell some incredible beers at Dogfish Head and I have sold the high-end most of my sales career. At Rogue everything was a "high flavor profile" so I am used to that world. The style is obviously different. It is a category that is not showing up in IRI data, but it is unique, has an incredible flavor profile, there is some good profit in there for distributors and retailers and a $14.99 four-pack is a great value for the consumer. It's going to be different, but it all comes down to the consumer I guess. If it is a brand that the beer drinker is talking about, it will garner some press. There is a good underbelly of stout drinkers out there and we are will be putting a lot of energy behind Dragon's Milk, explaining why the flavors are different. It will be another fun beer for me to sell.
BB: What are your top pieces of advice for newer or maturing craft beer companies?
AL:
Always be consistent with whatever you are trying to accomplish and always deliver the same message.
Always follow-up and follow-through. You can't let loose ends lie around. Don't lose sight of the details.
Plan — your partners and distributors out there want a plan. They want you tell them what needs to be done.
Know when to close: You have to be aggressive. Selling beer is a full-contact sport. I look at selling beer as an aggressive industry. If you are not closing, someone else is behind you waiting to close. If you don't want the tap handle, the guy behind you is going to take it.
Have fun. This is a people business and you still have got to have a good time.
BB: Good advice. Final question — what do you think are craft's biggest challenges right now?
AL: Quality is paramount right now. The consumer is so much smarter than they have ever been in the history of beer. If we don't put out the best beer, that we can, into the marketplace, we will do a disservice to all brewers. Look at all the energy that Ken [Grossman] and the guys at Sierra have put into making a world-class beer. That will be a make or break. Also, we need investment in people. From finance to brewing to those in the field, having great beer people from top to bottom is going to be critical. We have to ramp up education on everything — not just what a beer tastes like, but things like how to better finance a business and how to sell beer. We have capacity of barrels, but do we have capacity of people?