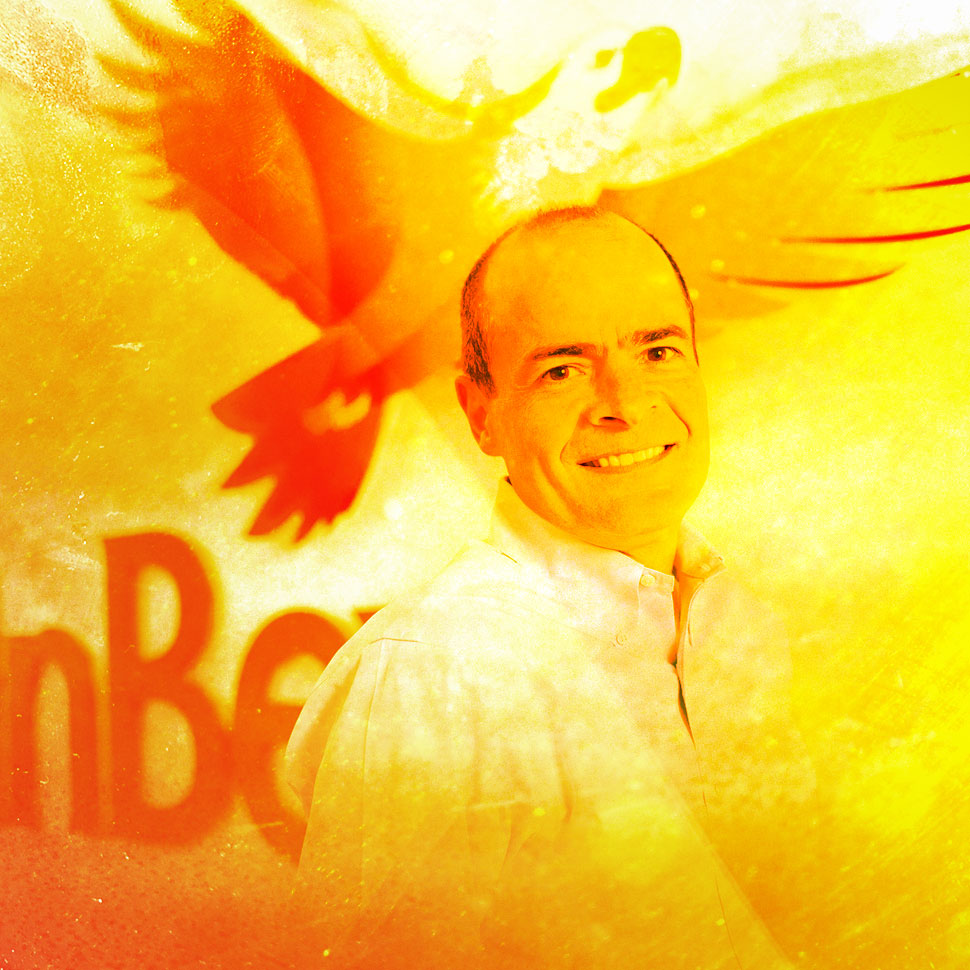 When asked during last week's earnings call whether or not the U.S. craft market was reaching an "inflection point," Anheuser-Busch InBev CEO Carlos Brito responded by speculating that consumers might one day "get a bit tired of so much choice."
That sound bite — which was part of a two-minute long response about the growth of craft, A-B's activity in the segment and thoughts on how the category is continuing to evolve — would eventually get picked up by beverage industry website just-drinks.com, igniting a hailstorm of hot takes in the process.
Among them, Brewers Association CEO Bob Pease, who responded to the suggestion that consumers are inundated with too many craft brands with a column titled "Big Beer Doesn't Think Choice Matters. They're Wrong."
In his rebuttal, Pease characterized Brito's statement as "a hypothesis being willed into existence for the greater good of one brewery," and, unfortunately, neglected to mention some of the executive's other comments.
The notion that consumers are overwhelmed with too many choices really wasn't the point Brito was trying to drive home. The bigger takeaway should have been his comments about wholesaler and retailer pushback on the amount of craft SKU's they are able to carry.
"Customers began to realize some time ago that there's a large assortment; there is only so much shelf space that you can share and cold box that you can split," Brito said.
"In terms of craft, I think it is too early to call," he added. "What we are seeing in some customers is that there is some kind of thinking, at this point, about how much more of an assortment can you carry."
But here's the thing: Brito isn't the first beer executive to call attention to the overwhelming amount of craft products flooding the market, and he also didn't share anything we didn't already know.
Just last month, Jim Koch, the founder of the second largest BA-defined craft brewery, Boston Beer, responded to a similar question during his own company's earnings call. When asked how a craft slowdown — something the BA itself has called attention to — could impact the competitive landscape, Koch said the craft category was "confused."
"I think everybody is seeing the same thing, which is that it starts with retailers — they are by and large not expanding craft space," Koch said. "They believe they have enough variety. They have enough assortment and adding more craft space, first, won't increase their total sales and secondly, may decrease them by creating a more difficult consumer choice and a more confused category."
Koch added that both on-premise and off-premise retailers were cutting SKUs in an attempt to "rationalize the category and make it more shoppable," and said his company could benefit from a culling of the craft herd.
"As a result, there is a likelihood that we will benefit as will other leading craft brands," Koch said. "The stronger brands are going to benefit from removing some of the confusion from the category."
Koch and Brito aren't alone. Even smaller craft breweries like Chicago's Revolution Brewing are beginning to see the impact of endless choice across the entire supply chain.
"You have distributors now that don't really want to take on anymore brands and they don't really care who you are," Donn Bichsel, Revolution's director of sales and marketing said during a Brew Talks event in September. "Even some of the most acclaimed breweries are having a tough time getting a position in a distributorship. And the other part of it is going to be SKU management when you do get there."
But those are just some of the more recent comments. In reality, the conversation about the amount of SKUs retailers will house has intensified since 2012, when Beer Marketer's Insights publisher Benj Steinman, in discussing the increasing number of craft products, coined the phrase "SKUmageddon."
And now that the so-called SKUmageddon has arrived, breweries are finally starting to feel the squeeze.
In August, MarketWatch contributor Jason Notte posed this question: "is too much choice slowly killing craft beer?"
In his op-ed, Notte, citing figures from Bump Williams Consulting, noted more than 11,800 SKUs in the marketplace in 2015. His argument was essentially that all of the selection was giving beer drinkers a "paralyzing sense of FOMO."
Nevertheless, the answer to whether or not an unlimited array of craft beer products will ultimately help or hurt the category probably depends on who you ask.
Pease, who is tasked with supporting and representing the interests of more than 4,600 small craft breweries, is obviously going to seek out any opportunity to champion independence — context notwithstanding.
And operators like Brito and Koch, who are heavily invested in the craft space, are almost always going to point to increasing competition as a potential risk to their companies' overall health.
So, are there too many craft products on the market? Probably. Will beer drinkers eventually settle down with a regular set of brands? Maybe. Should all brewery owners be thinking about how to earn and maintain a spot on the shelf. Absolutely.