What's the best way to propel your brand forward without making mistakes that would otherwise sink a new company?
If you're Clayton Christopher, you hire knowledgeable talent.
Christopher, the Austin-based founder of Sweet Leaf Tea and Deep Eddy Vodka, said he believes that's what today's most successful entrepreneurs are doing right, and he swears by it.
"I always want to make sure that I am the dumbest guy in the room," Christopher joked.
Speaking to a room full of beer industry professionals at Tuesday's Brew Talks meetup in Austin, Texas, which was hosted at the offices of media company The Chive, Christopher shared entrepreneurial lessons from more than a decade of helping to grow successful food and beverage companies.
Christopher, who started Sweet Leaf with $15,000 in savings, an old delivery van and an ice tea recipe from his grandmother, said that hiring the "best and the brightest" is crucial for any startup beverage brand hoping to make it in a crowded marketplace. As he's entered new businesses, like snacks and vodka, he's been even quicker to augment.
"If I could go back and do it over again, I would have brought in some people on our team that could have helped us scale a lot faster," he said. "They would have kept us from stepping in a lot of the potholes that I stepped in along the way."
That wasn't the only notable piece of advice Clayton dropped on the audience.  So what were some of the other recommendations he made?
"I can't say enough about just focusing on quality in everything that you do," he said.
For Christopher, that means having a clear sense of your company's values and culture.
"You should focus on that from day one," he said. "If you don't know what you will believe in, you will fall for anything."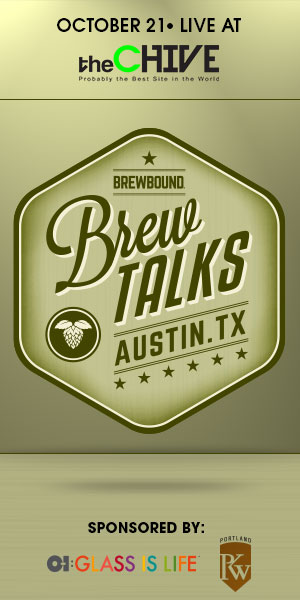 But having a sharp vision and a strong sense of self doesn't mean that entrepreneurs should suddenly adopt what he called a "knower's mindset."
"One of the biggest reasons that I see that they [entrepreneurs] fail, is that they tend to have more of a knower's mindset and not a learner's mindset," Christopher said. "Become an expert and devote yourself to becoming an expert at this craft."
That's why Christopher said he operates the Deep Eddy business "from a place of passion, but with a healthy dose of fear."
So how should that passion manifest itself in the trade?
"Live in the stores," he said. "You are not going to grow your business inside an office or inside a brewery."
That means getting into a bar, restaurant or retail account and "shaking that managers hand," because there is "always room for improvement.
"As soon as you walk into a store, there is always a favor that you can ask," he said.
But perhaps Christopher's most valuable insight, which no doubt reflects the kind of energy he's put into building companies like Sweet Leaf and Deep Eddy, came when he quoted the great Vince Lombardi.
"It's not how many times you get knocked down that counts, it is how many times you get up that counts," he told the audience.
Hear those lessons and more in Christopher's talk, which can be viewed above.