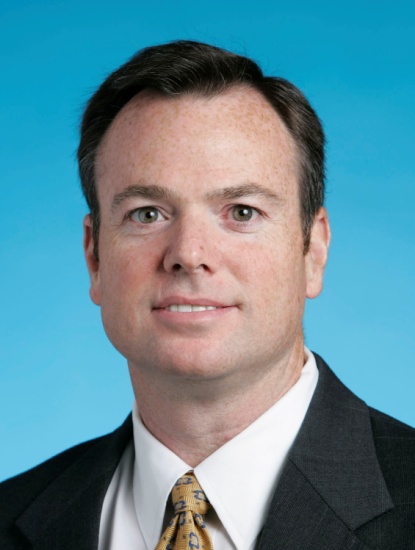 The roles and responsibilities of craft beer suppliers and distributors will be under the microscope when Joe Cotroneo, the senior vice president of Crescent Crown Distributing, speaks at the Dec. 5 Brewbound Session in San Diego, Calif.
In his presentation, Cotroneo, a wholesaling expert with over 25 years in the beverage industry, will outline the expectations that both craft brewers and wholesalers should have of one another. He'll discuss portfolio and brand strategy, marketing investment, retailer programming, merchandising and product quality.
Cotroneo will also explain how craft brewers can work with – instead of against – their whole partners to enhance the value of craft beer brands throughout all three tiers, ensuring more profitability.
Attendees will also have the ability to take part in a Q&A session following Cotroneo's presentation.
The Brewbound Session, which will be held at the Paradise Point Resort & Spa, is a full-day conference for beer industry professionals. The event focuses on the strategic marketing, brand building and business development issues that most directly impact craft brewers. A variety of distribution, retail, investment and branding discussions are offered.
For questions about the event or to inquire about small brewery pricing discounts, please contact Mike Vassallo at mvassallo@bevnet.com or 617-231-8827.
About Joe Cotroneo:
Joe Cotroneo, the Executive Vice President and General Manager of Crescent Crown Distributing since 2002, has been involved in the beverage industry for over 25 years.
After emerging from Colorado's Mesa College with a business degree, Joe began working with the E & J Gallo Winery and held various positions in sales and management during his ten years of employment. In 1997 he shifted his beverage career to beer with his employment at Coors Distributing Company in Denver, Colorado as the General Sales Manager.
In 2001 Joe was one of a select few invited to participate in the Coors General Manager Development Program.  Upon completion of the program he moved to Arizona and became the General Manager for Pearce Beverage Company, which in 2004 became Crescent Crown Distributing.
Joe has participated on several industry committees to include: Chairman of the Beer and Wine Distributors of Arizona, a member of the Arizona Restaurant Association, the Arizona Representative for National Beer Wholesalers Association in 2008 – 2011, sits on the board of AFMA, as well as, participating on several national beverage supplier advisory councils. Joe was named Supplier of the year in 2009 by the Arizona Food Marketers Alliance.
About the Brewbound Session:
The Brewbound Craft Beer Session is a business conference addressing the topics that most directly impact the decisions craft brewers are faced with as they look to grow their brands. The event focuses on the business side of craft, offering brewers a unique opportunity to learn from and network with industry experts.