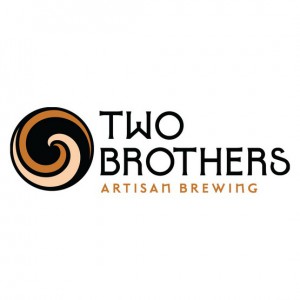 WARRENVILLE, Il — Brewed as the quintessential beer that will quench your thirst on a hot summer day comes the 2016 summer seasonal beer from award-winning Chicago craft brewers, Two Brothers Brewing Company. As the sun emerges and temperatures rise, "A bretter DAY" is Two Brothers' take on a Bière de Mars ale, blending house yeast with Brettanomyces yeast and lemon zest, creating a flavorful, yet sessionable ale with 5.5% ABV and 23.1 IBU. "A bretter DAY" tastes like the best days of any summer—dry, earthy and slightly sweet—and will be available later this month.
"We wanted to make a beer that is ideal for summer, but something that's unique compared to other seasonals out there," states Jason Ebel, co-founder of Two Brothers Brewing Company. "A bretter DAY" is a balanced, sessionable beer that is perfect for warm weather, while providing a new style that very few breweries offer."
Straw yellow in color, Two Brothers "A bretter DAY" reminds us that more desirable days are upon us.
With a light malt sweetness and bright herbal aroma, you can almost taste the kind of day made for bare feet, BBQs and a flavorful, authentic craft beer. Designed to make this summer sensational, "A bretter DAY" pairs ideally with classic foods of summer, including fish, peach cobbler, jam and apple pie.
One of Illinois' original craft breweries, Two Brothers offers a full line of beers—seven year-rounds, nine seasonals, plus exclusive artisan projects—with a commitment to delivering great taste, integrity and high quality. The 100% family-owned company remains staunchly independent and focuses on making beer with craftsmanship, creativity and conscience, maintaining sustainable practices and supporting their local community.
"We're not about jumping on board the latest trend. We are dedicated to innovation and moving the craft brew industry forward," Jason Ebel adds. "We work tirelessly to perfect recipes and processes in order to deliver new introductions that are reliable, of the highest quality and have the kind of great taste our fans have come to appreciate as uniquely Two Brothers."
Offered in 6-pack bottles, ½ and 1/6 barrels and on tap throughout all Two Brothers distribution areas, the launch of "A bretter DAY" will be celebrated in the brewery's hometown market of greater Chicagoland.
About Two Brothers Brewing Company
Two Brothers Brewing Company was founded by Jim and Jason Ebel in late 1996. In the past 19 years, the brand has expanded to include a 40,000 square foot brewing facility in Warrenville, Illinois, the Two Brothers Tap House adjacent to the brewery, the 70,000 square foot Two Brothers Roundhouse in Aurora and a new Tap House and Brewery in Scottsdale, Arizona. Two Brothers Brewing Company offers seven year-round beers, nine seasonals and a number of artisan project releases throughout the year. Other Two Brothers ventures include Two Brothers Coffee Roasters, which produced over 75,000 pounds of small-batch roasted, specialty-grade coffee in 2015. Producing award-winning products with equal parts craftsmanship, creativity and conscience, Two Brothers Brewing Company remains 100% family owned and staunchly independent.