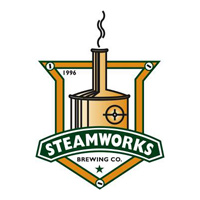 DURANGO, CO — Steamworks Brewing Co., in partnership with Purgatory at Durango Mountain Resort (DMR), will reprise its popular "Clam Bake," on Friday, Mar. 15, 2013, 2-5 p.m. Proceeds will once again benefit La Plata County Search and Rescue (LPCSAR).
The Clam Bake, now an annual Steamworks tradition at DMR, features slope-side service on "the beach" outside Purgy's for skiers and riders: a fresh, hot bowl of "steamed" clams (including corn-on-the-cob and potatoes) plus a Steamworks brew for $7.
"It's a great opportunity for a party," said Brian McEachron, Steamworks co-founder. "And bring the kids — we'll have Steamworks hand-crafted Lil' Toot root beer in addition to our award-winning beers."
Festivities will also include a live performance by the band "Frequency." Frequency features Crystal Douesnard (18) (lead vocals), Kalin Pugh (19) (lead guitar and vocals) and Cameron Phillips (20) (drums and vocals). The band's influences are My Chemical Romance, Dave Matthew's Band, 30 Seconds To Mars, and All Time Low.
"Frequency will be heading to San Diego in late March to hit a bigger music scene with more opportunity and expand their fan base," said McEachron noting that Douesnard is a Steamworks employee. "These are our local kids and we want to support their efforts."
As a special treat, Steamworks' brewers prepared two if its Firkin Friday casks of the very popular "Irish Car Bomb." One cask will be tapped on the traditional Firkin Friday, Mar. 1, but the second has been saved for tapping at the Clam Bake at 2 p.m.
The Irish Car Bomb is named for the beer's effect and not intended as a political statement. It has as its base Steamworks' Backside Stout, which features complex malt and oat flavor. Its second fermentation is with Irish Cream and Jameson whiskey flavors, resulting in a very smooth brew.
Steamworks initiated the Clam Bake eight years ago in an effort to enhance the ski experience and raise funds for local non-profits. 'The Clams' have been on tour from Taos to Winter Park in the early years benefitting a variety of organizations including the National Center for Disabled Skiers and the Rocky Mountain Youth Corps.
"But a couple of years ago we decided to make the Clams all about Durango, focusing our efforts at our local mountain, and raising funds for the La Plata County Search and Rescue," added McEachron. "They are, after all, the nicest folks you never want to meet."
La Plata County Search and Rescue, a non-profit organization under the direction of the La Plata County Sheriff's office, has provided remote rescue and emergency services in the county since 1981. Funds raised through the clam bake will help purchase much-needed equipment as well as further volunteer training for the specialized rescues that occur in the backcountry.
"La Plata County Search and Rescue often has a busy ski season with the number of avalanches we see here in the San Juans," said Kris Oyler, Steamworks co-founder. "We all take it for granted when we head out into the backcountry, be it in summer or winter, that nothing will happen. Truth is, accidents and injuries do occur, and I for one am very glad we have such a competent team of search and rescue volunteers."
Steamworks Brewing Co. is located at 801 E. Second. Ave., Durango (970.259.9200). For further information, visit www.steamworksbrewing.com.
Learn more about La Plata County Search and Rescue at www.laplatasar.org. For further information regarding events at Durango Mountain Resort, visit www.durangomountainresort.com.