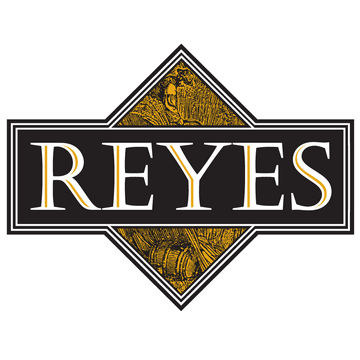 Nearly one year after it acquired Chesapeake, Virginia-based Chesbay Distributing Company and Chicago-based Windy City Distribution, Reyes Beverage Group has announced it will make yet another purchase, this time in Southern California.
The company plans to purchase Allied Beverages Inc., a wholesaler located in Sylmar, Calif. selling about 12.6 million cases annually. A press release sent to Brewbound did not disclose the official terms of the acquisition, but industry publication Beer Marketer's INSIGHTS pegged the deal at $225 million.
Allied Beverages sells to 4,100 retailers across northwest Los Angeles, Ventura and Santa Barbara counties. Molly Reilly, a spokesperson for Reyes Beverage Group, said the move is consistent with Reyes' approach to acquisition.
"We look for great locations, great brands and a strong existing team," she told Brewbound. "I think we have always [had] an interest in the Southern California market and it is one that we know how to operate in."
Reyes Beverage Group already owns two other wholesalers in Los Angeles, Harbor Distributing and Gate City Beverages. It also owns 50 percent of Crest Beverage in San Diego.
When Reyes purchased Harbor Distributing, now based in Anaheim, in 1989, it was a 4 million case-per-year business. Today, Harbor sells over 20 million cases of beer to over 5,600 retailers.
Reilly said the company was already familiar with Allied Beverages' portfolio of brands, many of which Reyes sells via Harbor Distributing.
"If you look at their portfolio, it matches ours and they are working with suppliers that are already great partners," she said.
That portfolio includes Crown Imports, Diageo-Guinness USA, Heineken USA, MillerCoors and Pabst as well as a number of marquee craft brands like Boston Beer, Sierra Nevada, New Belgium, Deschutes Brewery, Lagunitas and Dogfish Head.
The transaction is expected to close in January. A complete release is below.
ROSEMONT, IL — Nov 11, 2013. Today, Harbor Distributing, L.L.C., a Reyes Beverage Group company, announced an agreement to acquire substantially all of the assets of Allied Beverages, Inc., headquartered in Sylmar, California. The transaction is anticipated to close in January, and will result in an expansion of Harbor's operations in Southern California.
Tom Reyes, President of Harbor Distributing, said, "Allied Beverages is a great operation serving a great area. Kevin Williams has been a friend of our family for more than 25 years, and we are committed to continuing Allied's strong business practices and building on the legacy founded by the Williams family. We anticipate a smooth transition for our new customers and the Allied team, and we look forward to strengthening our relationships with Allied's suppliers."
Allied Beverages distributes over 12 million cases of beer to 4,100 licensed retailers across northwest Los Angeles, Ventura and Santa Barbara Counties from warehouses in Sylmar and Camarillo — and a soon-to-be-completed state-of-the-art warehouse in Ventura, California.
Kevin Williams, President of Allied Beverages said, "We are honored to have served the retailers and community throughout Ventura, Santa Barbara and northern Los Angeles Counties for 60 years, and are confident that the knowledge, commitment and expertise of the Harbor Distributing team will create even greater opportunities for our employees, brands and community."
Harbor Distributing, operating as Allied Beverages, will continue to distribute beer from some of the world's most recognized brewers and importers, including Crown Imports, Diageo-Guinness USA, Heineken USA, MillerCoors and Pabst. The portfolio will also include products from national craft breweries Boston Beer, Deschutes Brewery, Dogfish Head and New Belgium, as well as some of California's finest craft breweries, including Anchor Brewing, Ballast Point Brewing, Firestone Walker Brewing, Green Flash Brewing, Golden Road Brewing Company, Lagunitas Brewing, Mendocino Brewing and Sierra Nevada Brewing.