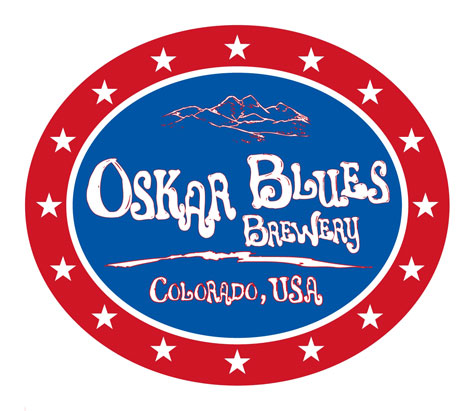 Longmont, CO, & Brevard, NC — Oskar Blues Brewery's award-winning Imperial Stout, Ten FIDY, makes its return to shelves and watering holes just in time for cool autumn temps and offers an alternative to conventional varietals. Ten FIDY (10.5% ABV) is a massively flavorful brew that is unlike any seasonal you'll find this fall.
"Its warmth makes this seasonal beer an ideal fall brew with its hearty flavor and initial sweetness. It's like the hot chocolate of beers. It's definitely a slow sipper–at 10.5% ABV, you don't want to swig these bad boys, but thanks to its thick, velvety feel and punch-in-the-chops hops, you probably won't be able to anyway" – Paste Magazine, 2013
Ten FIDY is an immensely viscous stout loaded with inimitable flavors of chocolate-covered caramel and coffee underneath a smooth blanket of malt. This brew is constructed with colossal amounts of two-row malt, chocolate malt, roasted barley, flaked oats and hops. With 98 IBUs, you won't forget you're drinking a burly beer.
"The brewing process for Ten FIDY is as unique as the stout beer itself. We have to mash-in two batches just to get one kettle filled because we only take the most concentrated wort from each mash. It's a labor intensive process, but this is part of how we make Ten FIDY so unique, rich, and complex," says Oskar Blues NC Operations Manager, Noah Tuttle.
Here's what others have to say about Ten FIDY:
*   "The biggest, baddest, boldest beer in a can" Celebrator Beer News
*   "2008 Beer of the Year" The Denver Post
*   "100 Rating" Ratebeer.com
*   "A-Rating" Beeradvocate.com
*   Gold Medal – 2010 and 2012 World Beer Championships
*   "Top 51 Beers" 2011 Beer Magazine
*   "Shit's good" Randy Bayless, Oskar Blues Packaging Tech
Ten FIDY is sold in 4-packs of 12-ounce CANS and is on shelves now in all 44 states where Oskar Blues is sold, as well as on draft at craft beer retailers, growler fill shops, restaurant, bars and more. Get it while you CAN, until it's gone. It's autumn, but that doesn't mean you can't go big, go bold, go FIDY.
NC LAUNCH EVENT – September 4: Join the team for a HUGE fuh-CAN release party at the Brevard brewery, featuring live music from Americana doom pop group Strangled Darlings, food from the Oskar Blues CHUBwagon and Nintendo 64 on the big screen. Wear black for a free poster and get your FIDY flight with these amazing in-house only brews:
2015 FIDY, 2012 FIDY, Raspberry FIDY, Tart Cherry FIDY, Bourbon Barrel-aged FIDY, Pumpkin Pie FIDY, Peppermint Mocha FIDY.
Coming from Asheville? Want a FREE ride? Snag a seat on the Party Trolley here.
CO LAUNCH EVENT – September 10: ColoRADoans can celebrate the start of FIDY season on September 10 at the Tasty Weasel Taproom in Longmont. The event includes vertical tastings paired alongside dank local bacon from Tender Belly. Live music and good vibes included all damn day. For more information, visit Facebook.
About Oskar Blues Brewery
Founded by Dale Katechis in 1997 in Lyons, Colorado, Oskar Blues Brewery launched the craft beer-in-a-can apocalypse with hand-canned, flagship brew Dale's Pale Ale. Today, Oskar Blues is one of the fastest growing independent breweries in the country and operates breweries in Longmont, Colorado and Brevard, North Carolina, producing more than 150,000 barrels in 2015. The original canned craft brewery currently distributes to 44 U.S. states, Washington, D.C., as well as parts of Canada, Sweden, and the U.K.
In 2013, Oskar Blues founded the CAN'd Aid Foundation, a 501(c)(3) nonprofit public charity that offers grassroots grants to those making a difference in the areas of community, the environment, music, and more. To keep up with all things Oskar Blues, visit www.oskarblues.com.